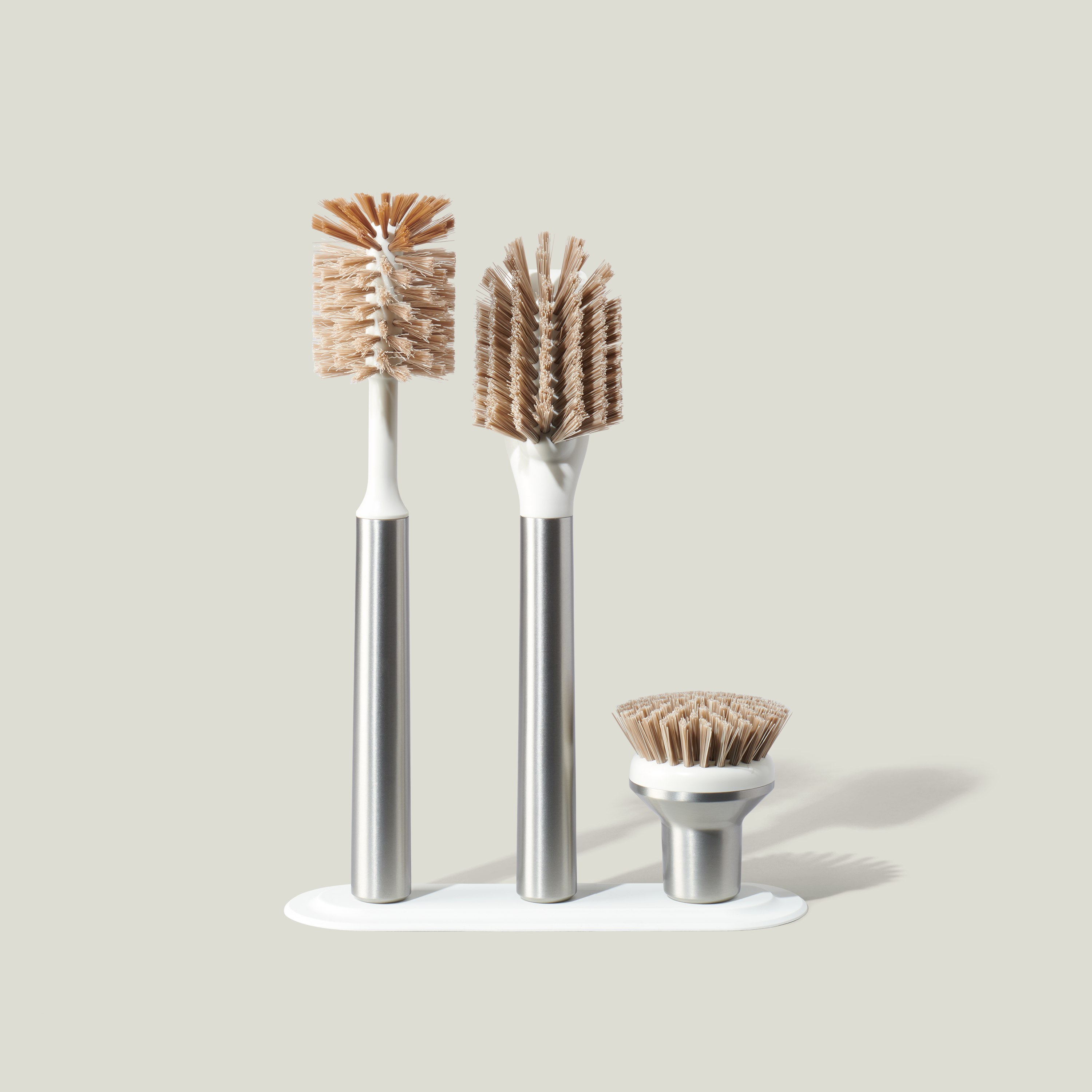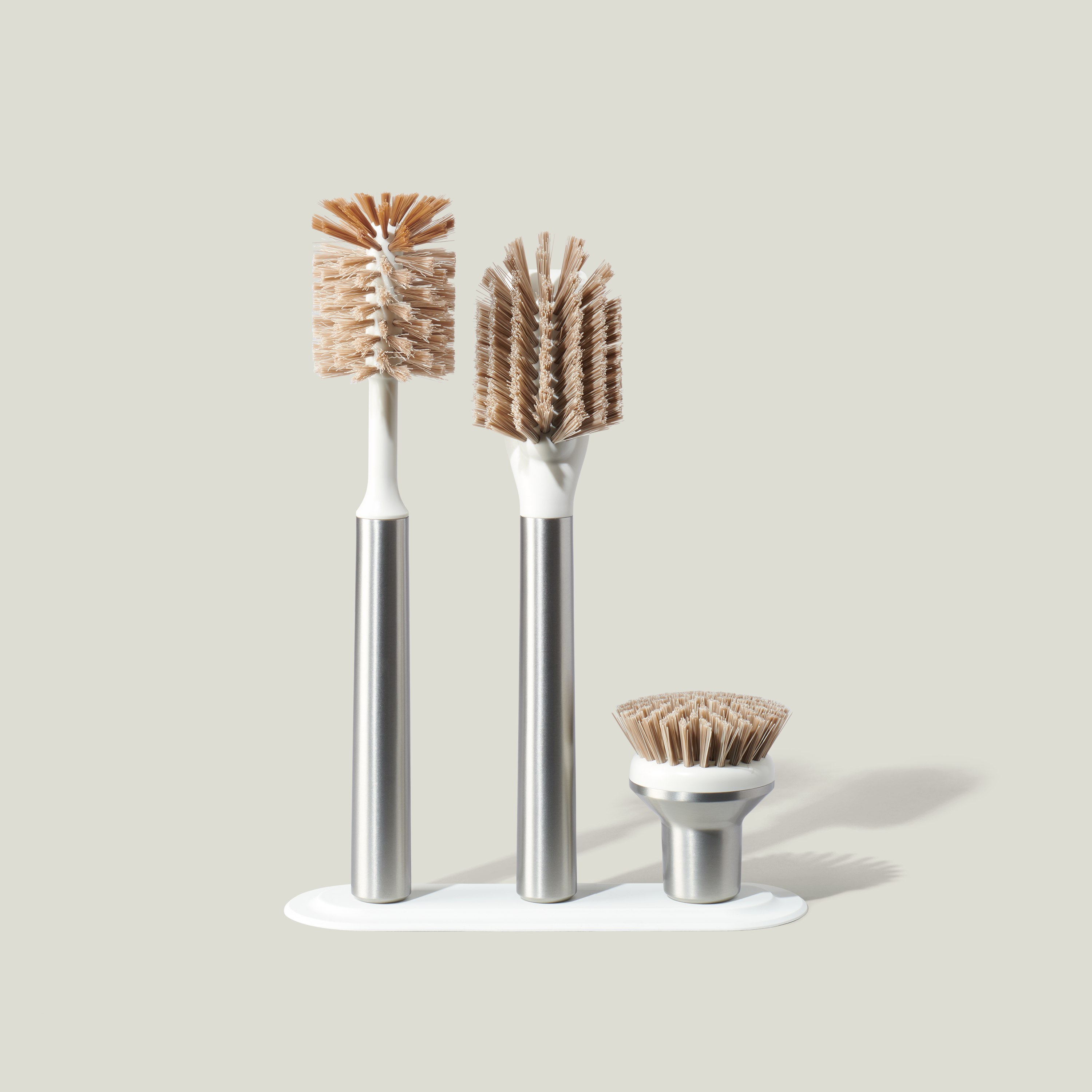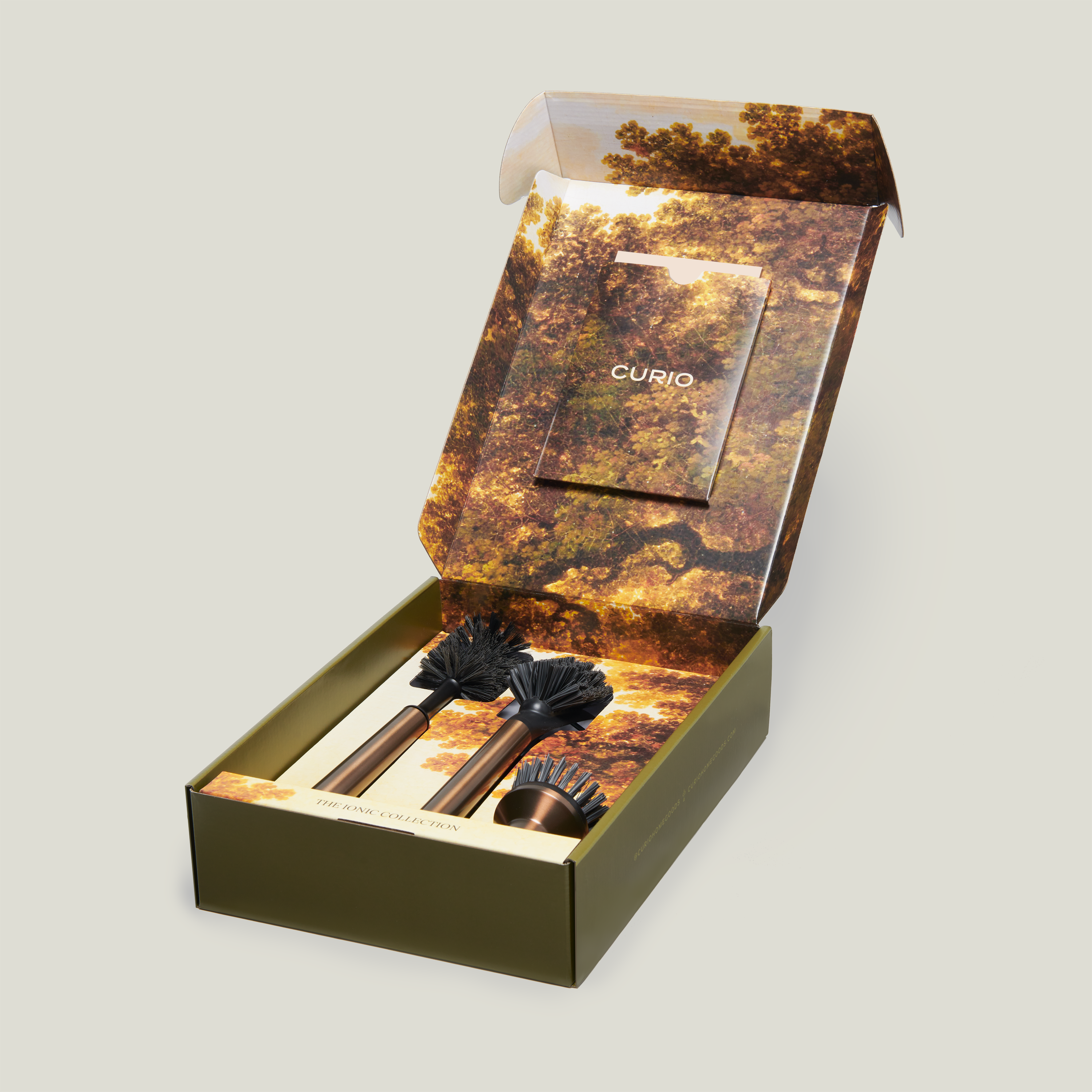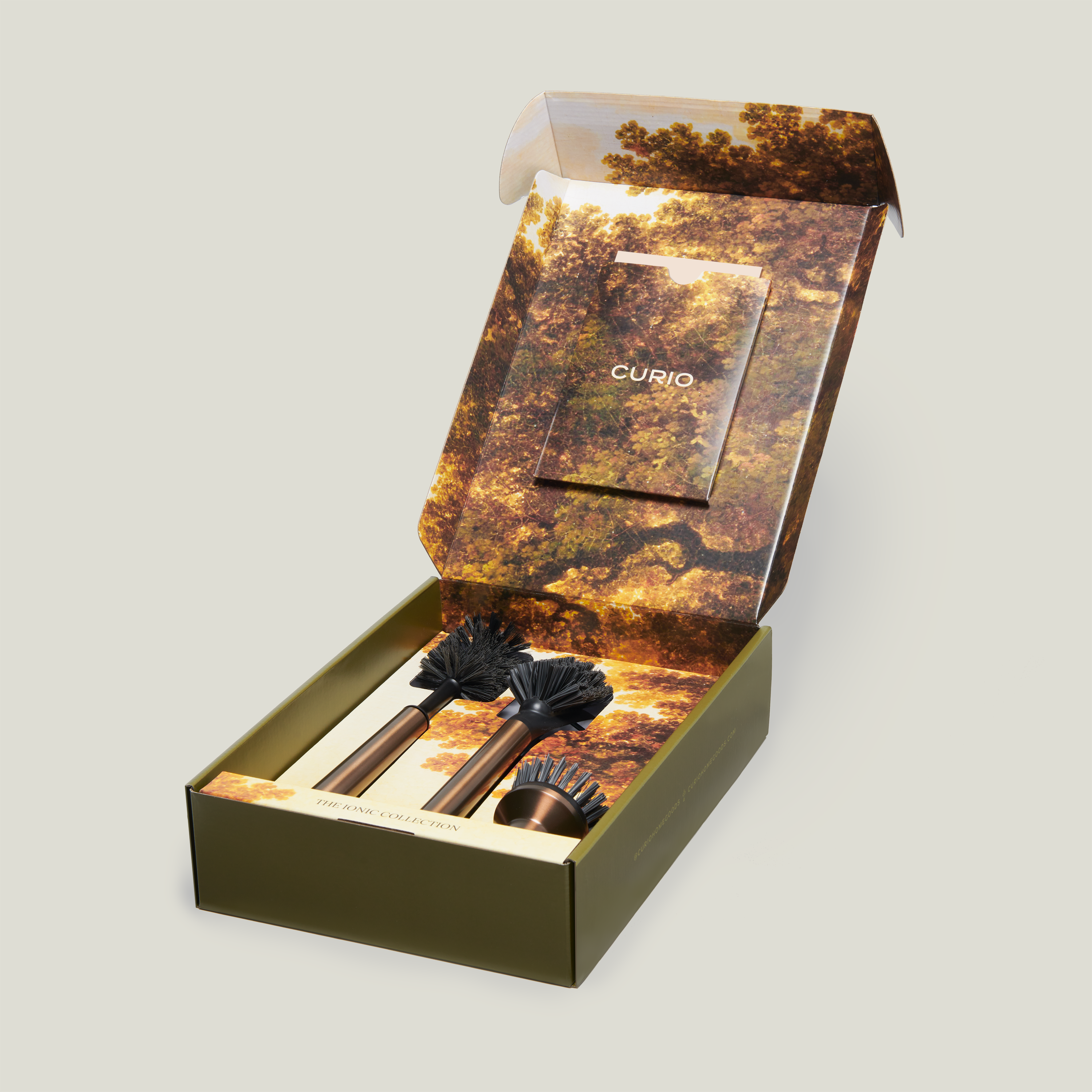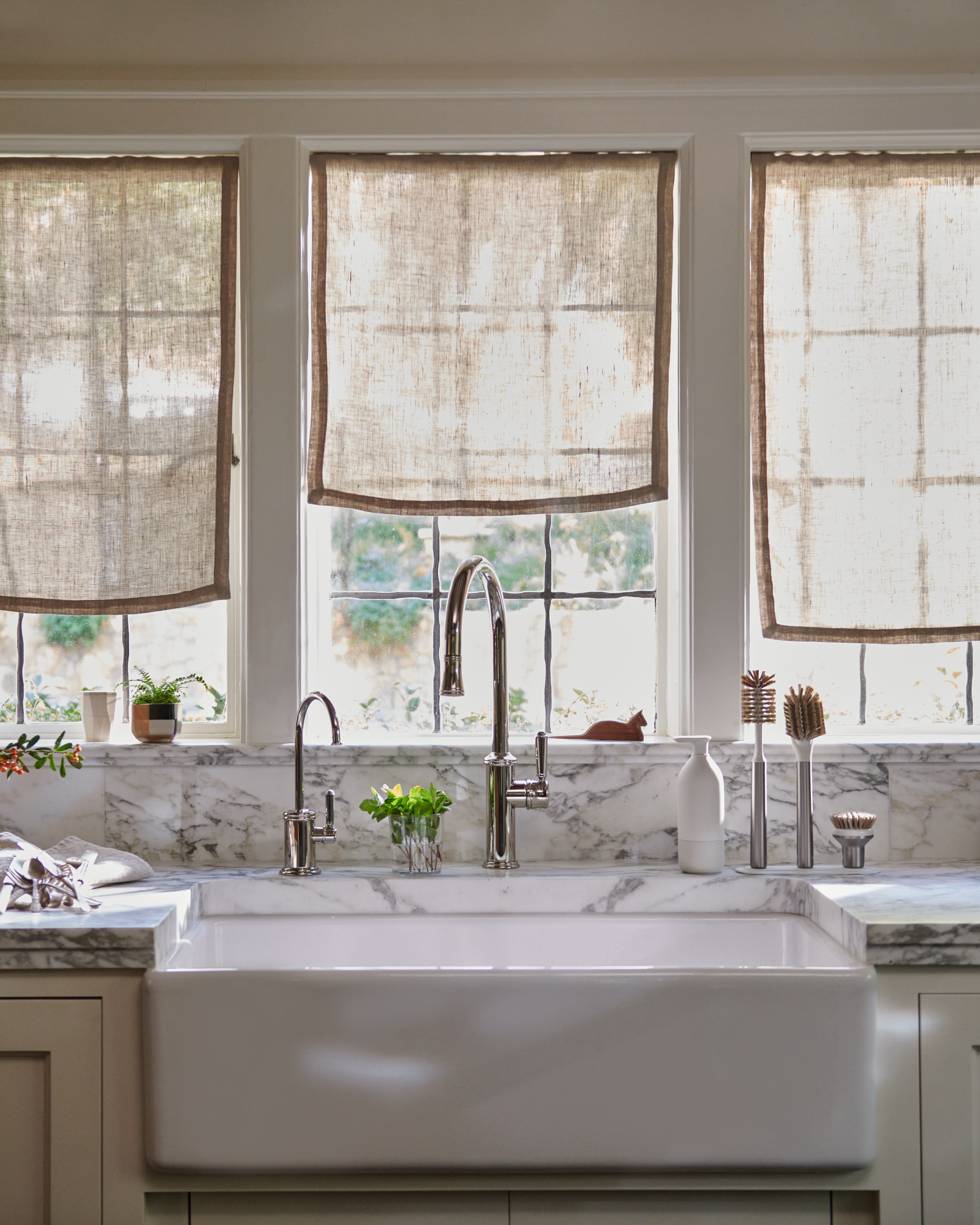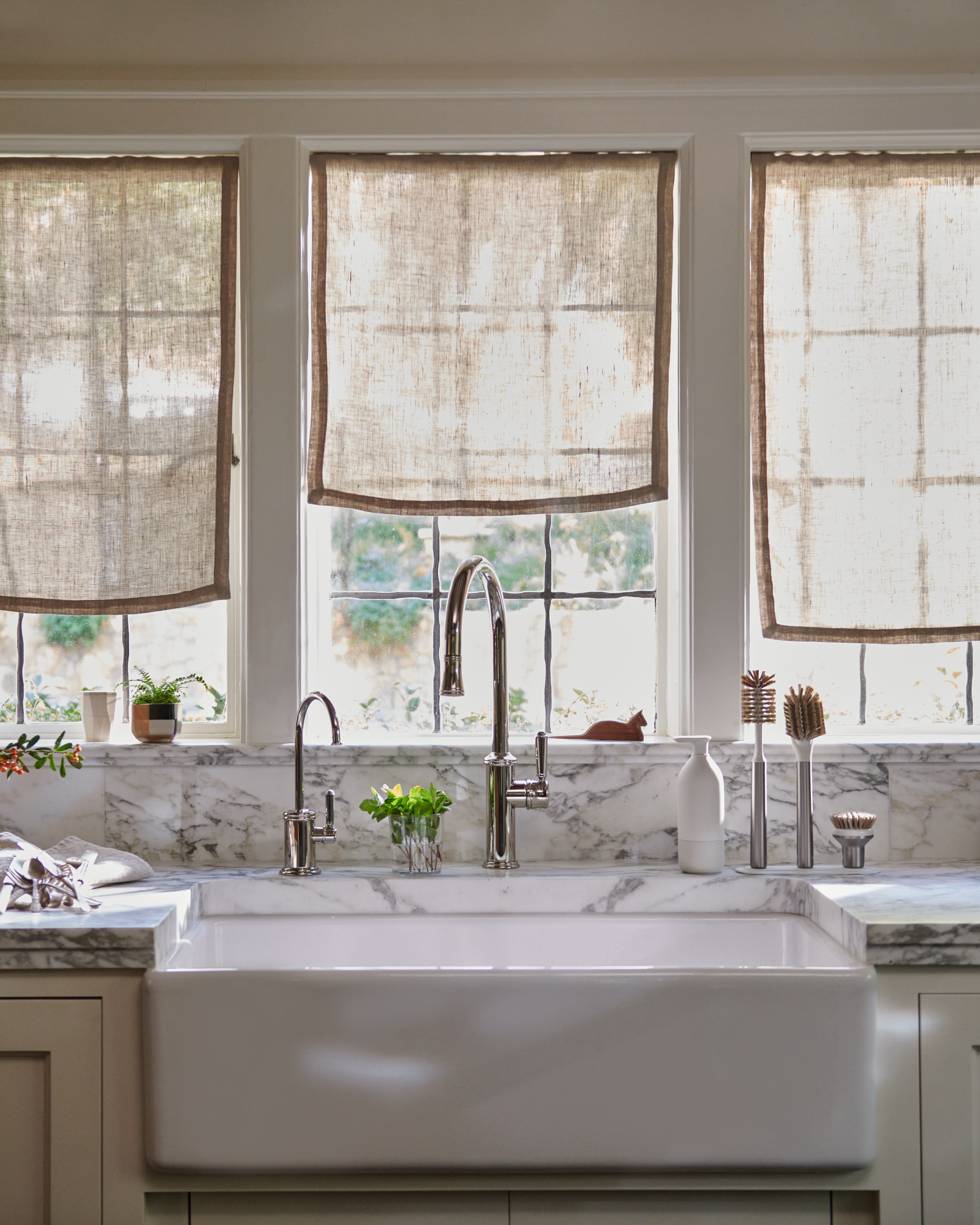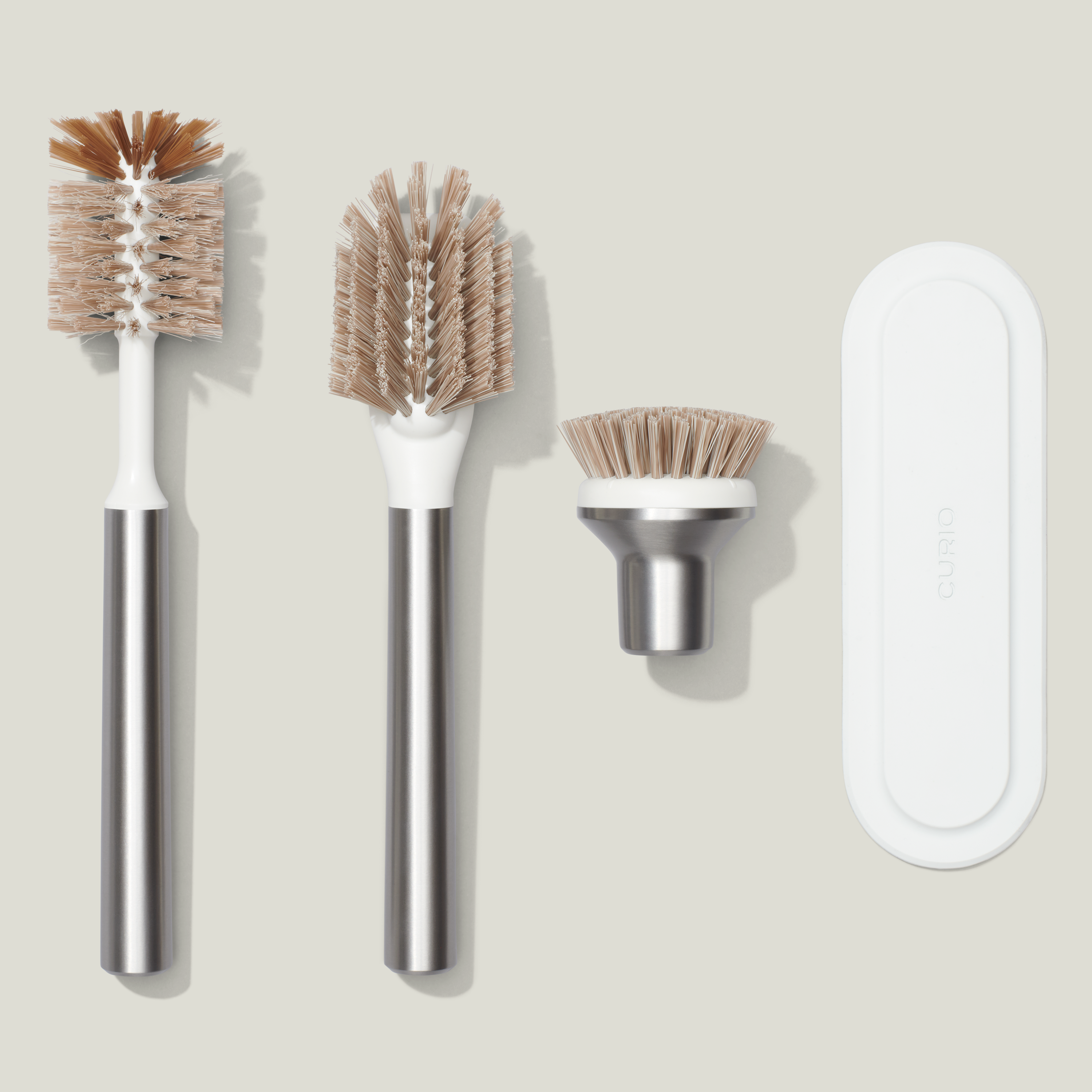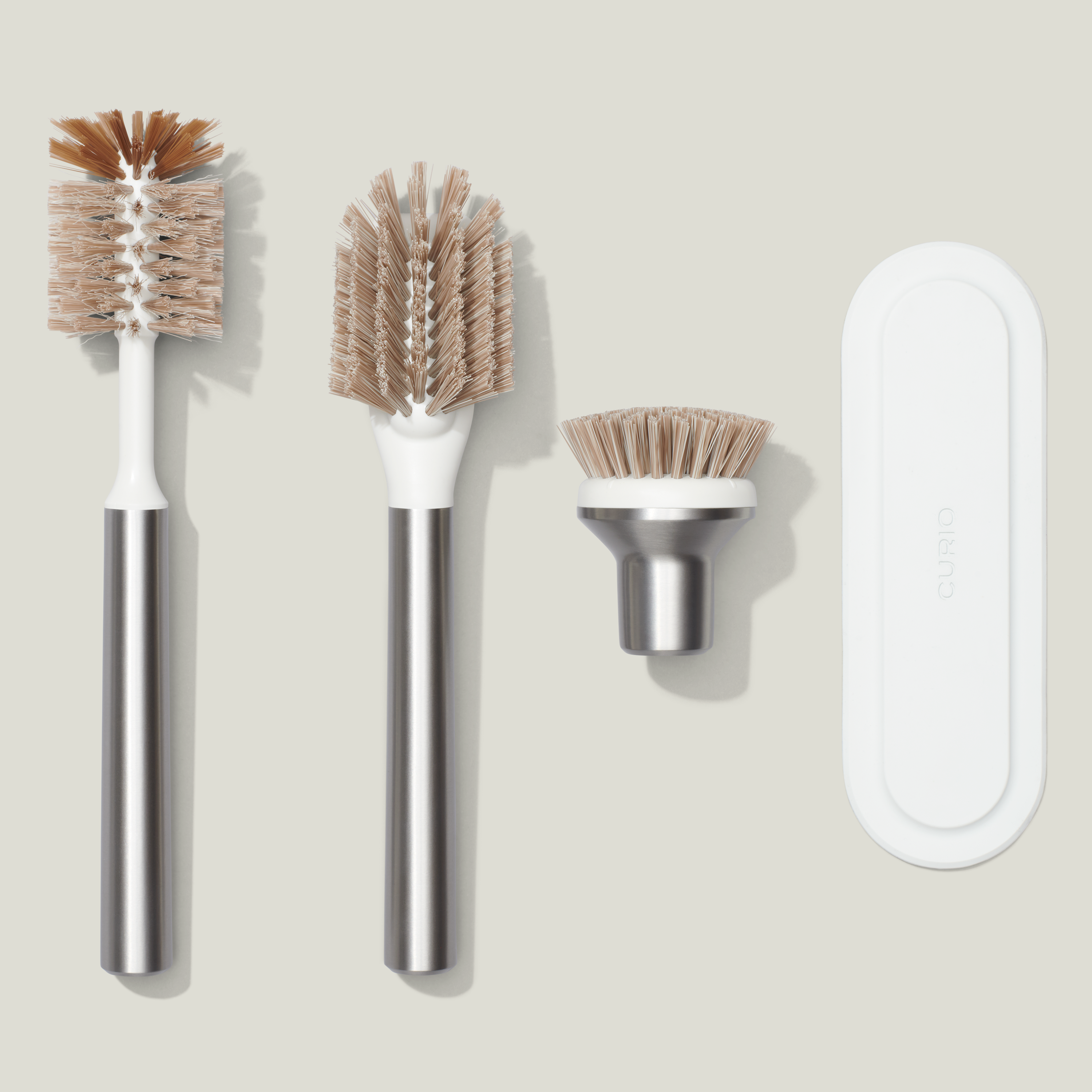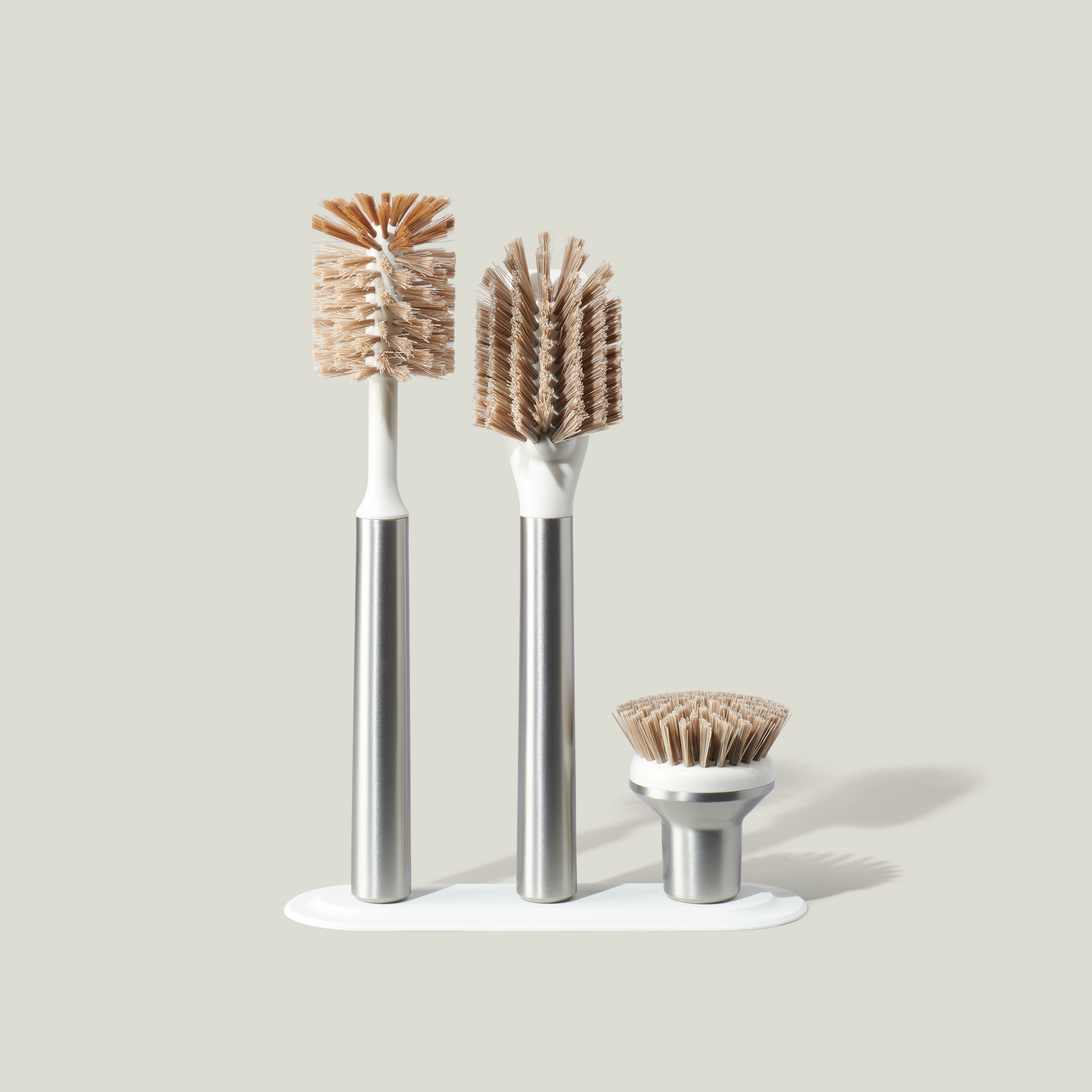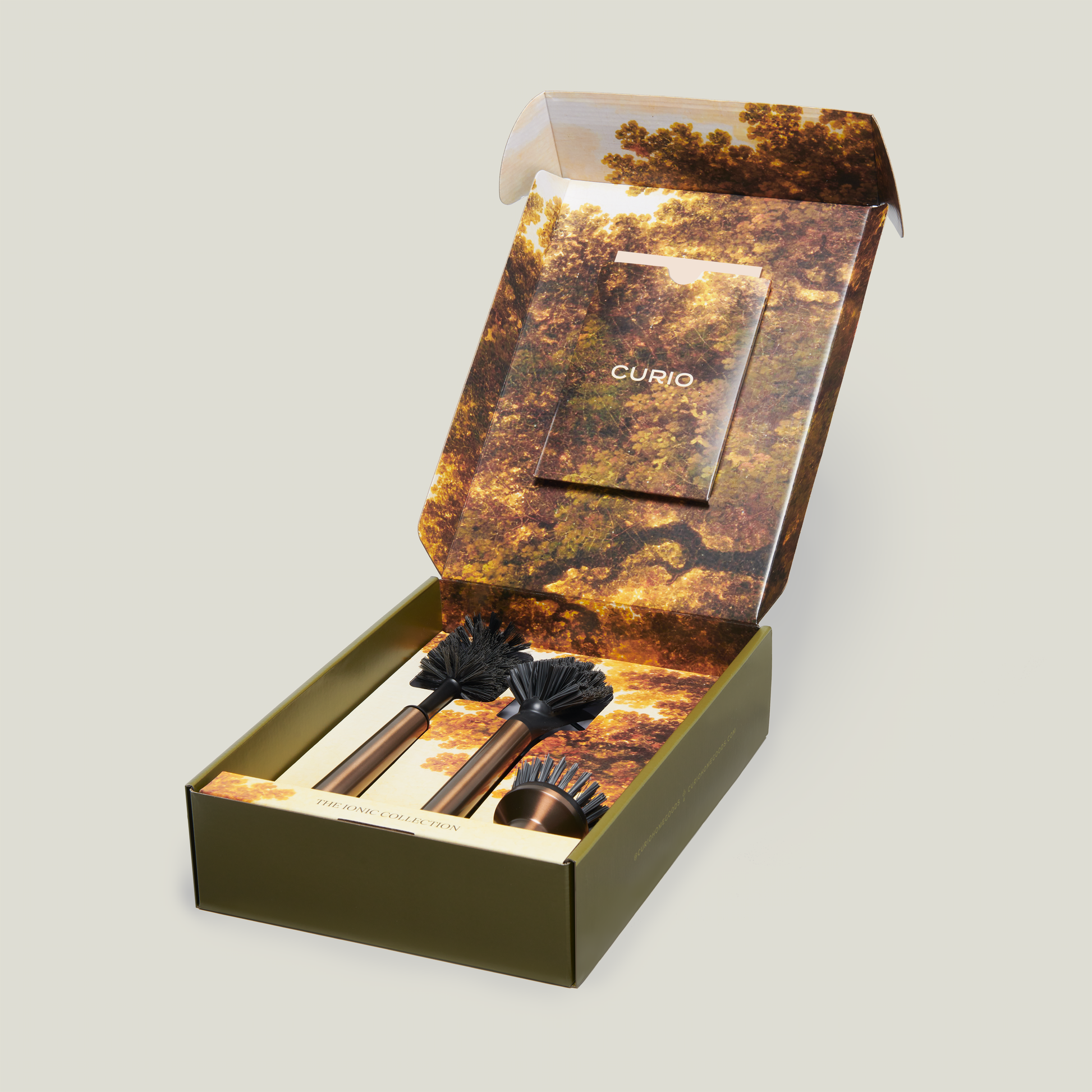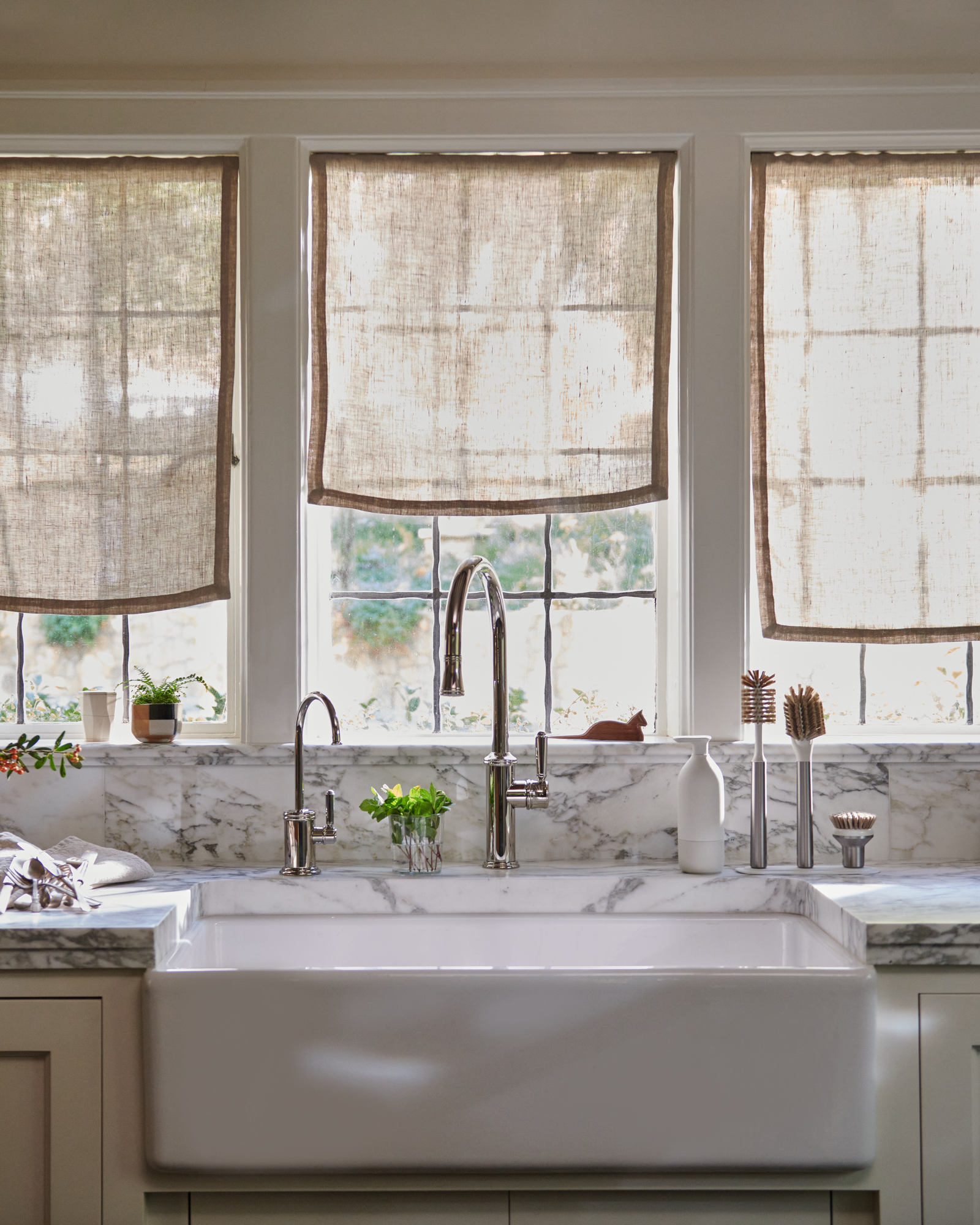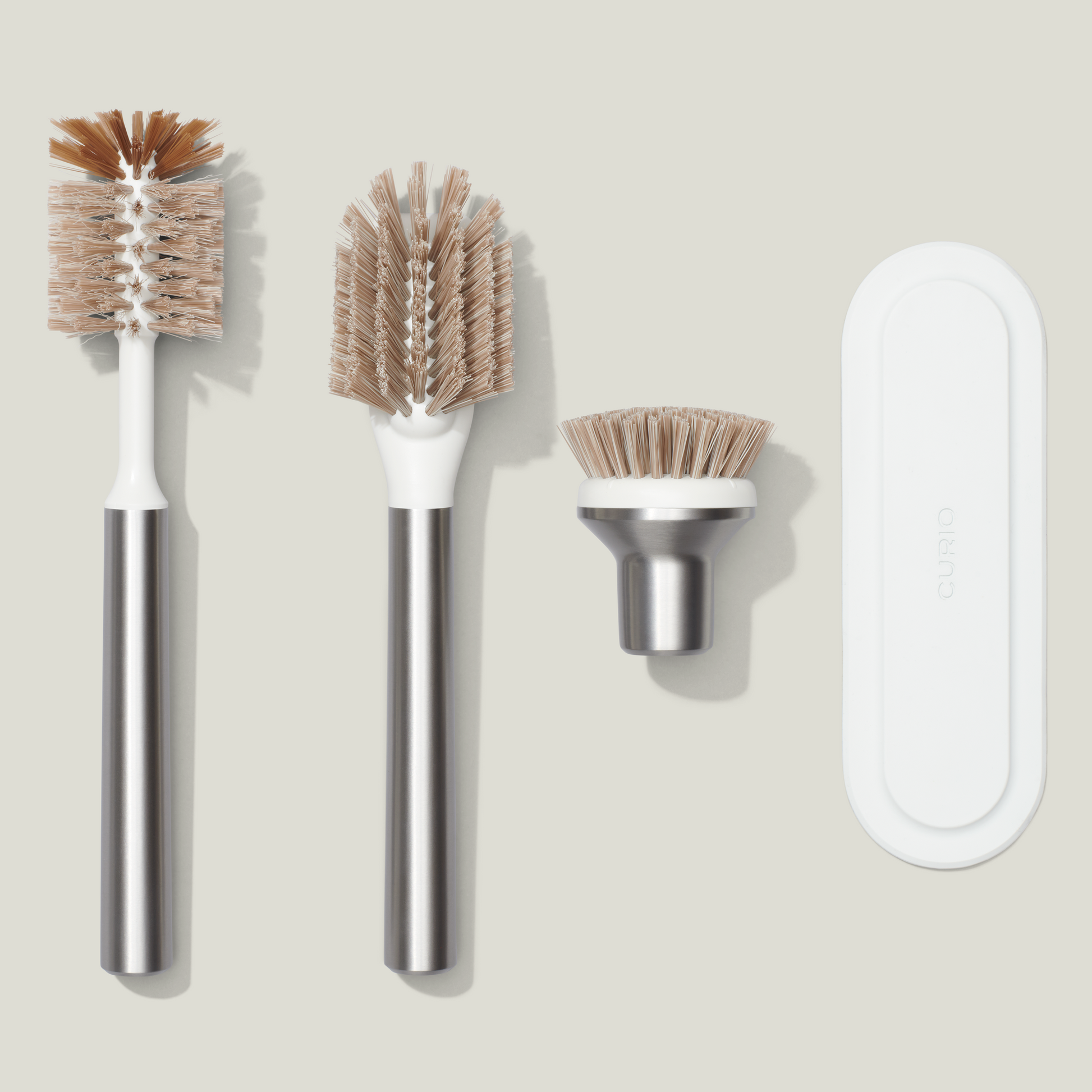 Ionic Brush Set
Durable, streamlined, stainless steel handles are magnetized to stand upright and last a lifetime. Your complete dishwashing brush set. Talk about kitchen essentials.
Select Color
Replenish

Ionic Brush Set Bristles
White
$24.00
HIDDEN ATTRACTION
Designed to be displayed, the beautiful, premium stainless-steel handles and clever magnetic pedestal allow the Ionic Brushes to be mounted on the sink for ease of use, care and elegance.
Product Details
This master dish brush set includes: 
The Ionic Bottle Brush: Short, soft nylon bristles for delicate glasses and water bottles. 
The Ionic Palm Brush: Extra-firm, non-scratch bristles for pots, pans and stubborn messes. 
The Ionic Dish Brush: Firm, non-scratch bristles and 3-sided scraper for dishes and baked on spots. 
The Multi-Brush Magnetic Pedestal: Keeps everything neat. 
Magnetic stainless steel handles are designed to last and fit replaceable brush heads. Available in 4 metallic finishes to complement your kitchen.
Dimensions
11.4" H x 8.5" W x 2.8" D
Materials
Stainless steel, nylon, iron, silicone and plastic
Care
Rinse and mount brushes on pedestal between uses to dry.
Unscrew brush heads from handles and wash one time per week. Top rack dishwasher safe.
Wipe down magnetic pad with wet cloth. Allow to dry before re-mounting brushes.
Do not microwave, boil or steam sterilize.
Replenish
Replace brush heads every 3 months or let us do it for you.
View refills