So, we gifted you a sponge.
MADE TO DRAW YOU IN. MEET The Ionic SPONGES.
Magnetized to float, right inside your sink for 360° drying
Scratch-free dish scrubber, safe to use on pots, pans, and non-coated cookware
Antimicrobial solution keeps sponge odor-free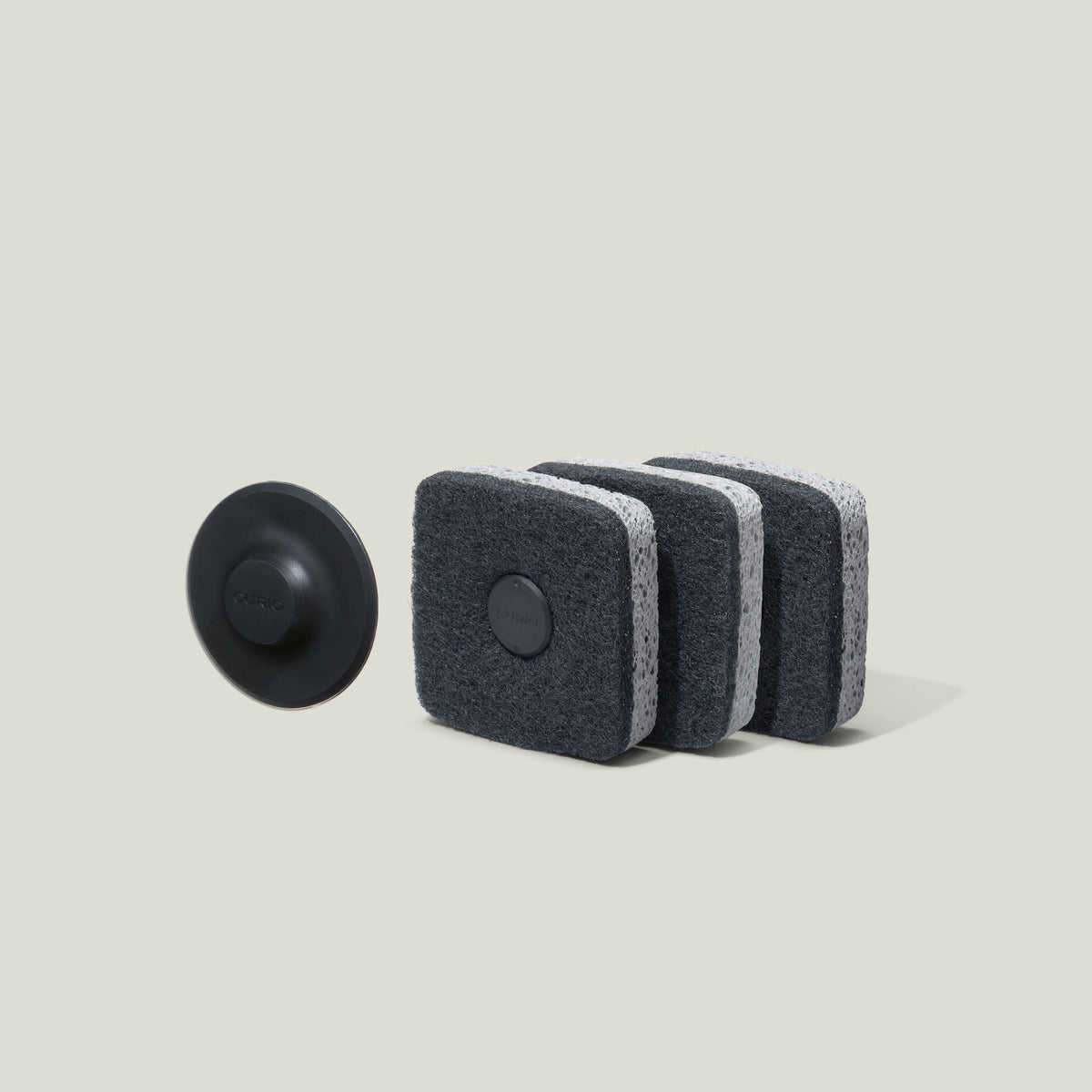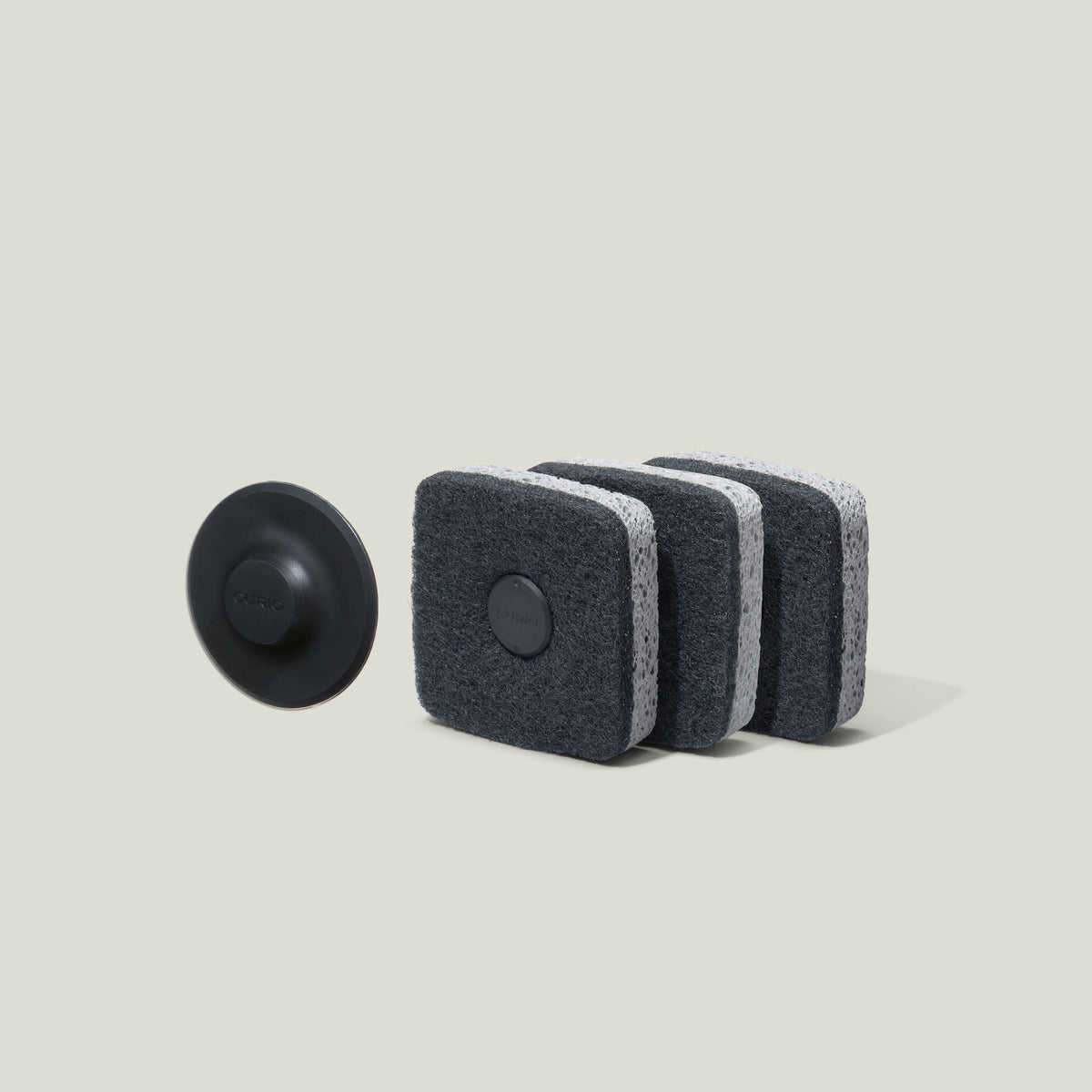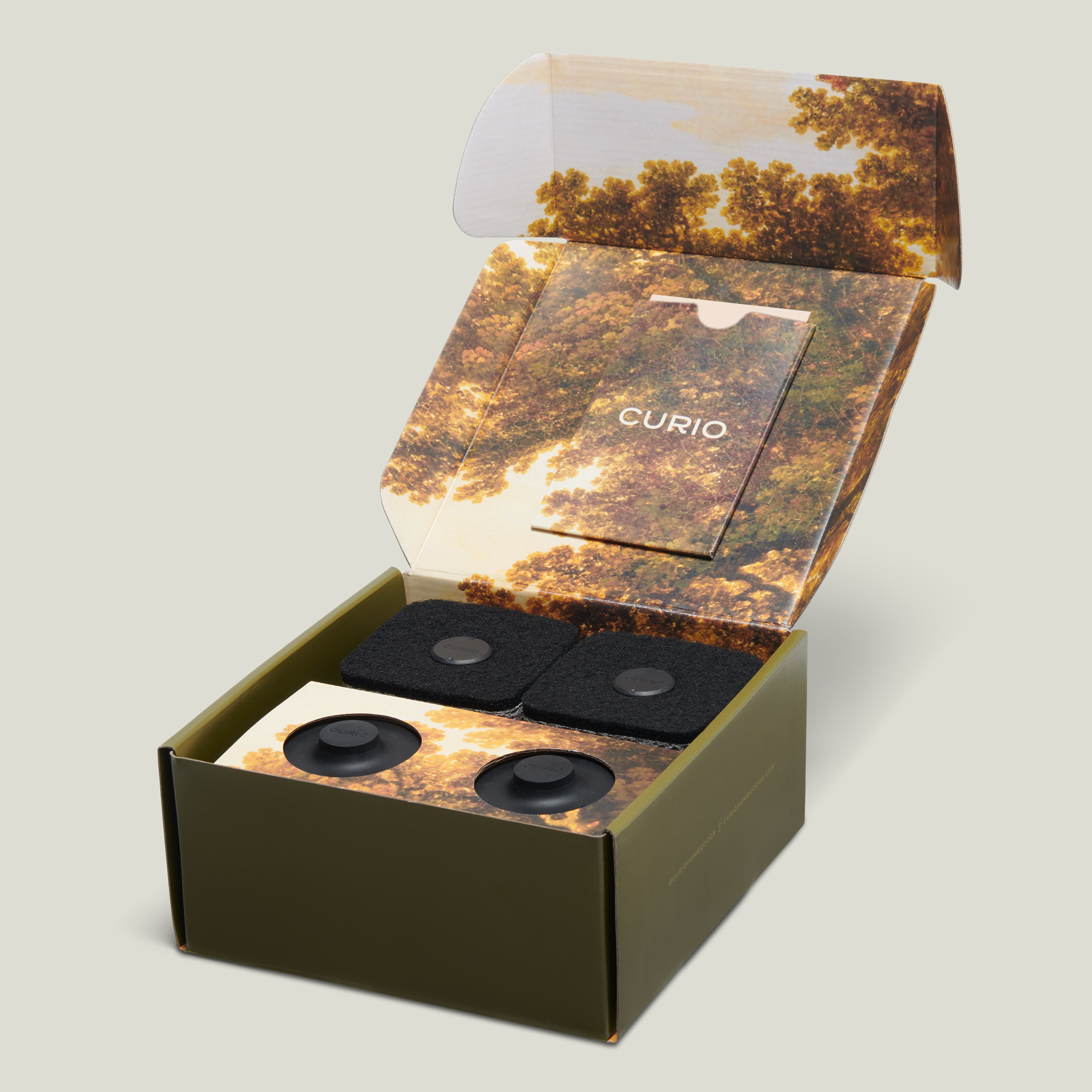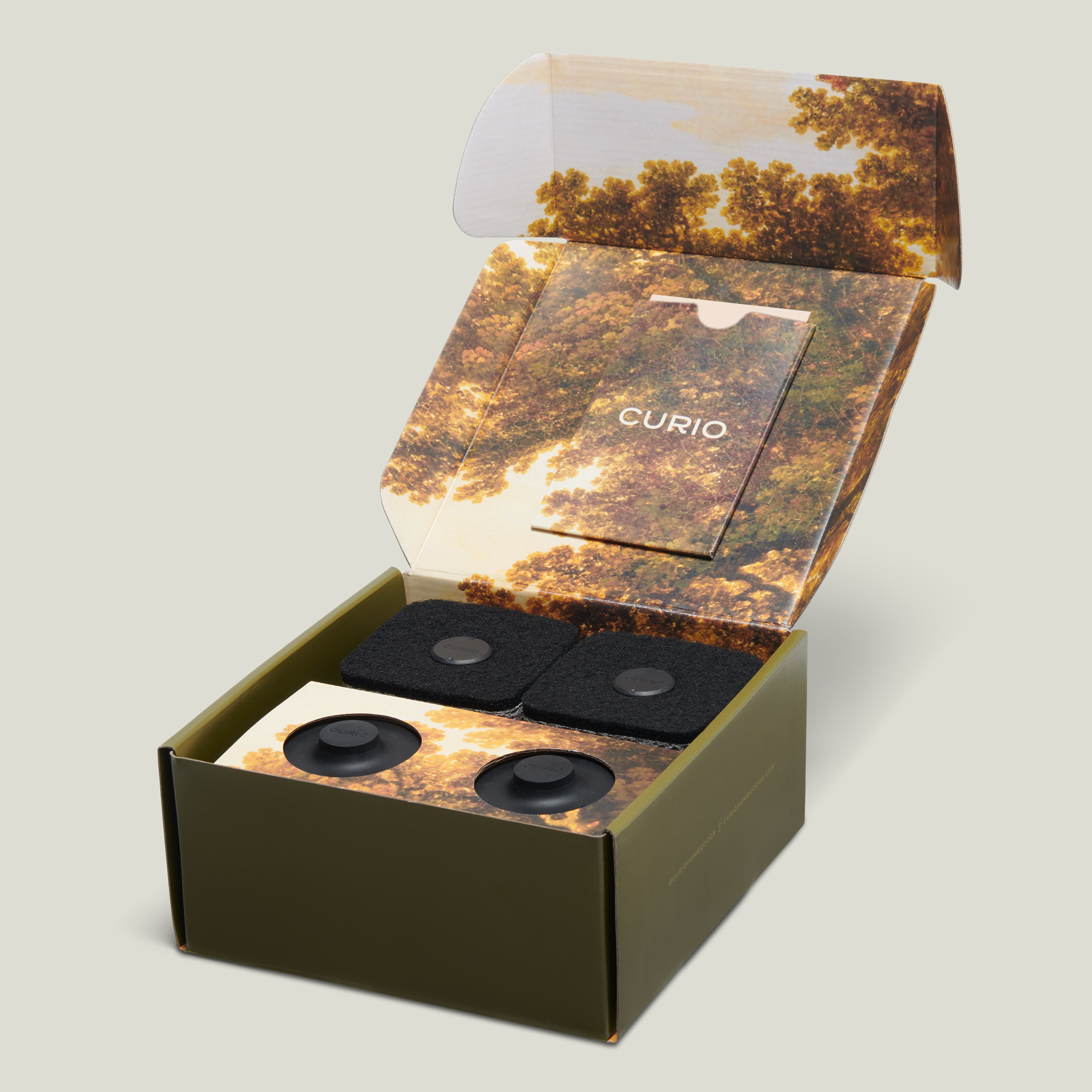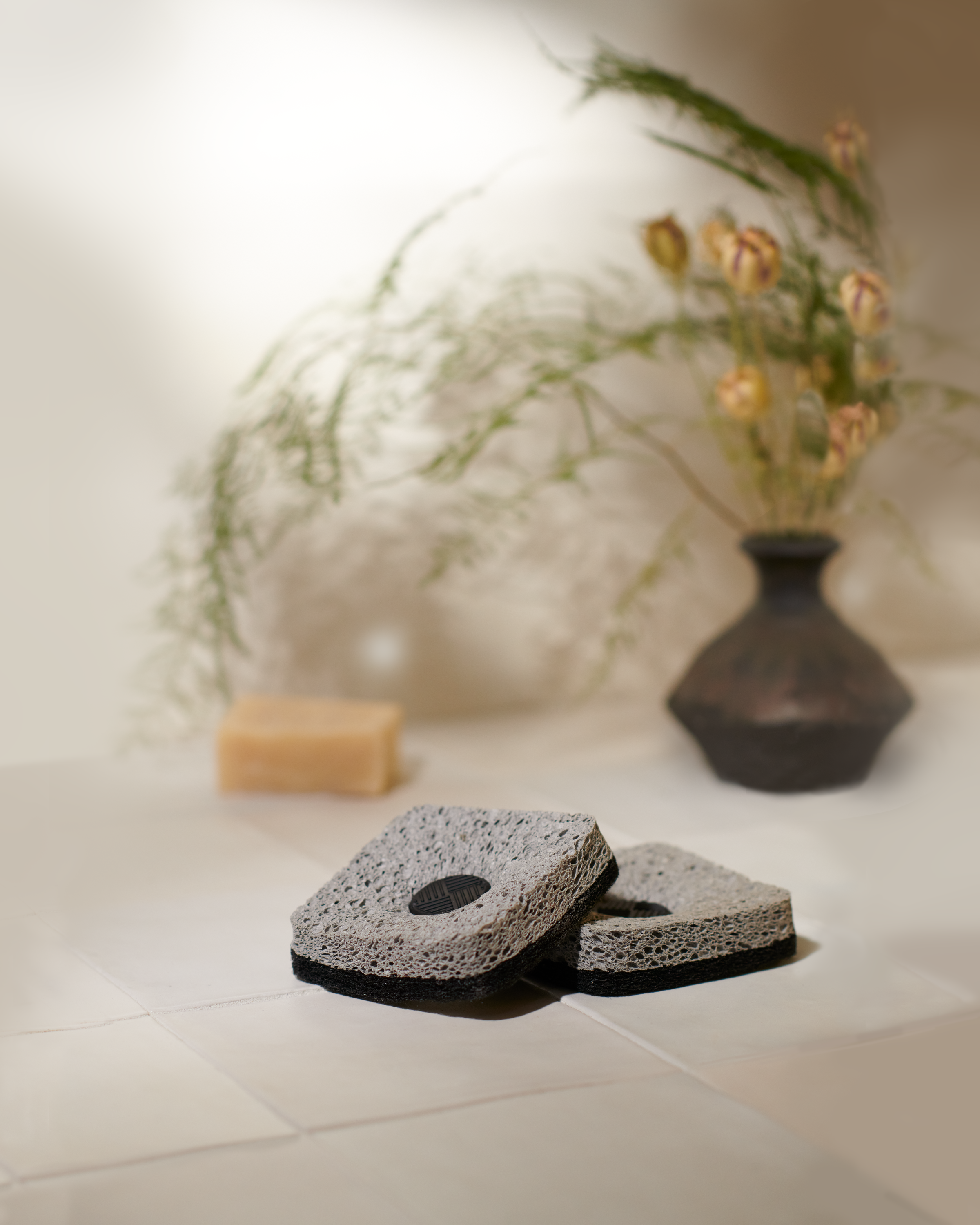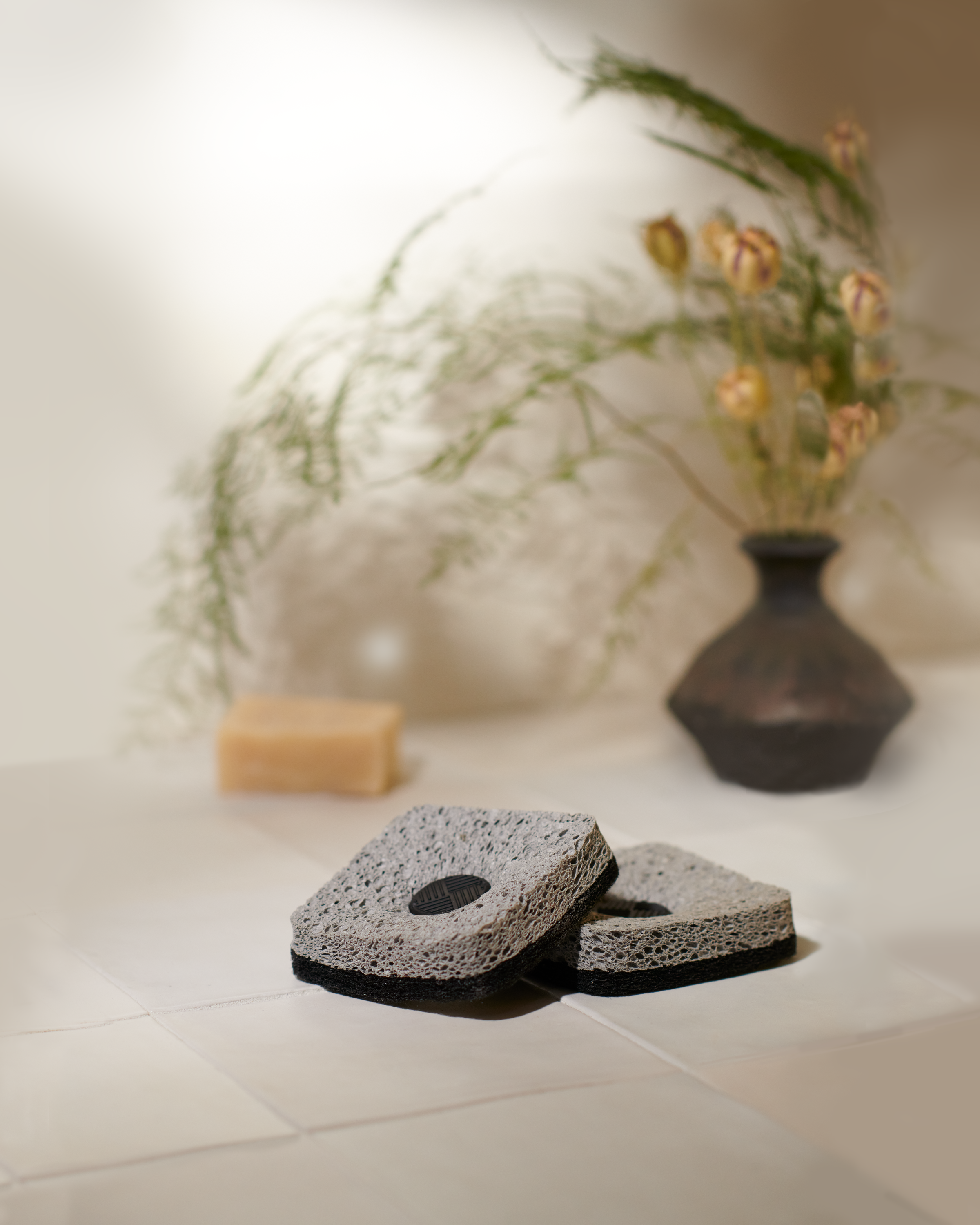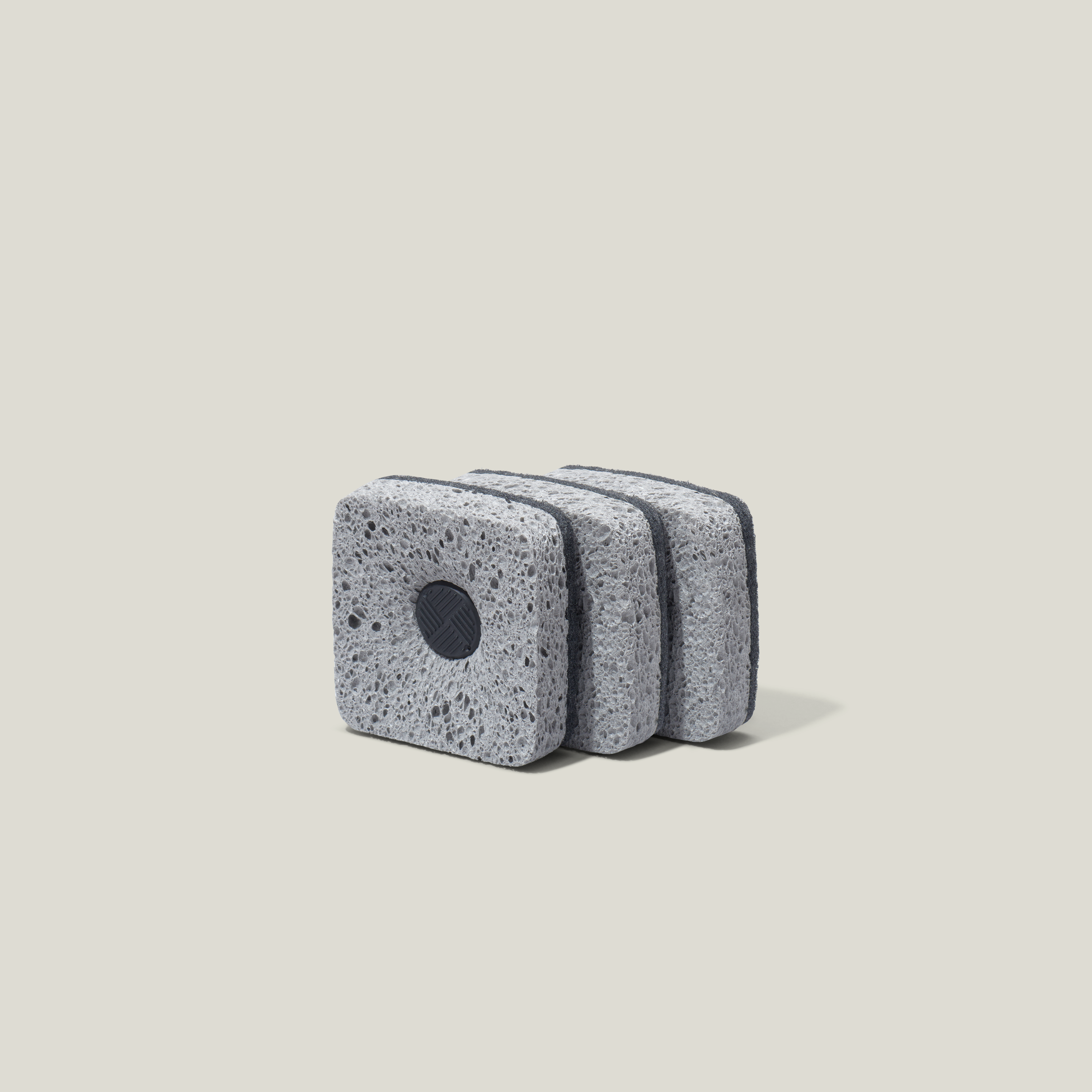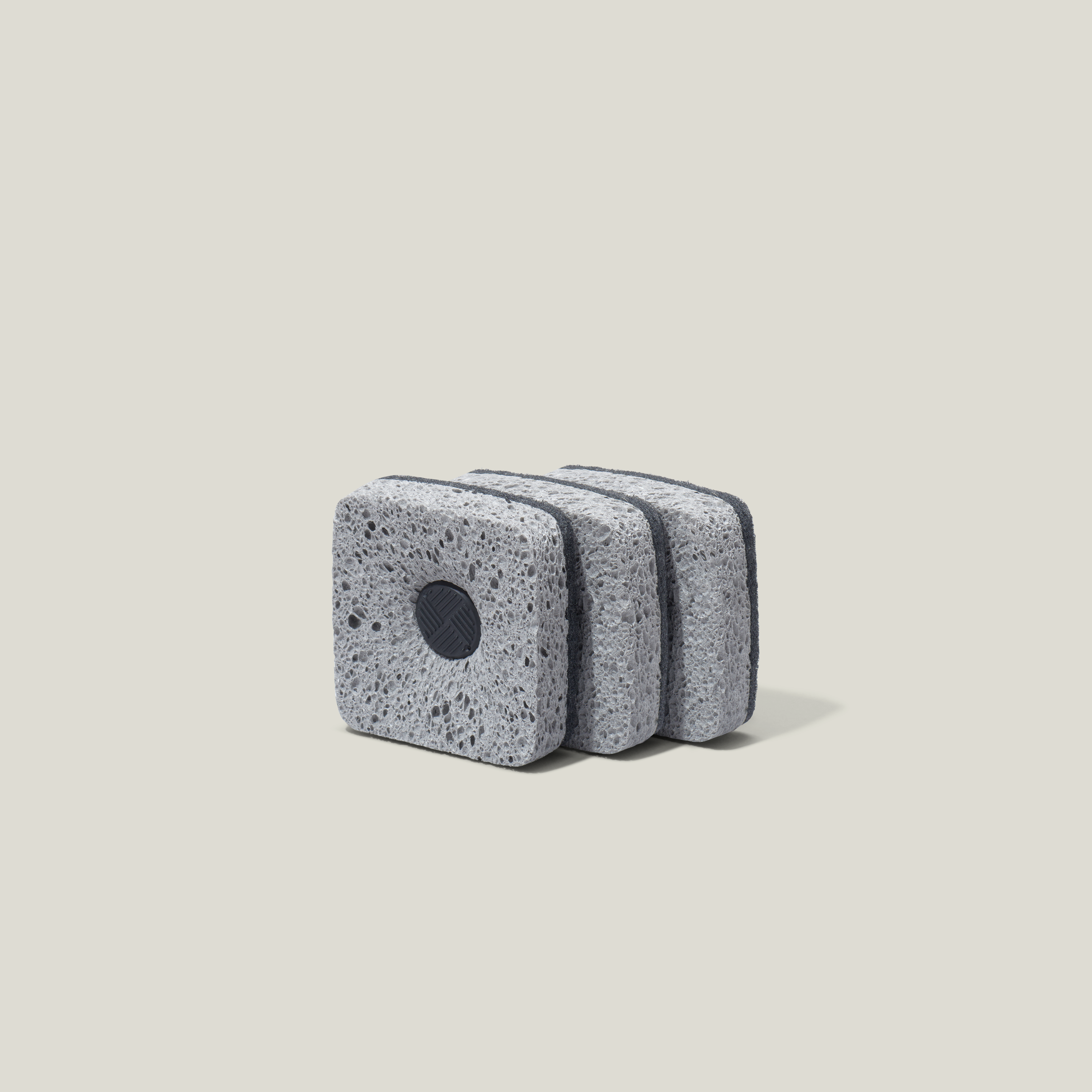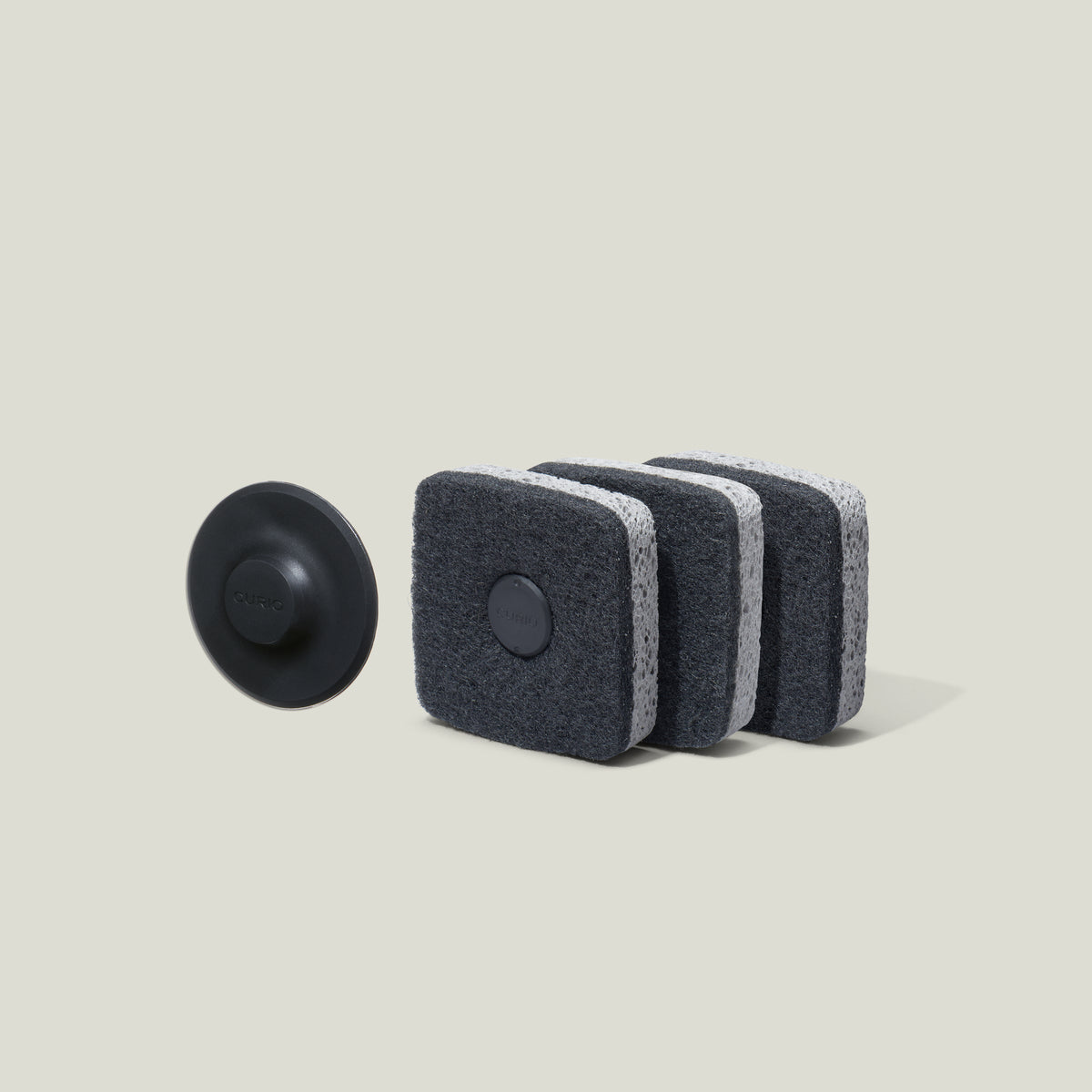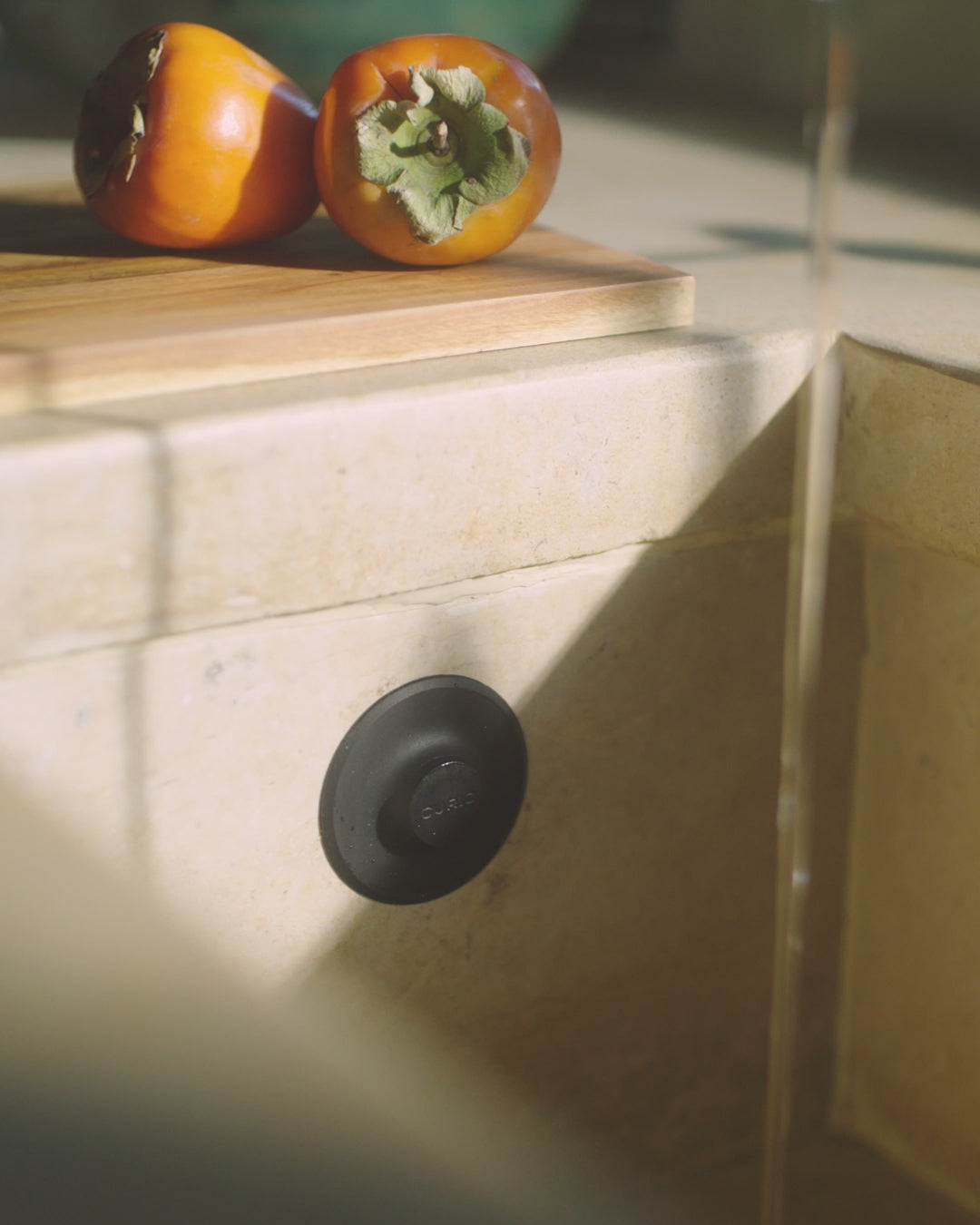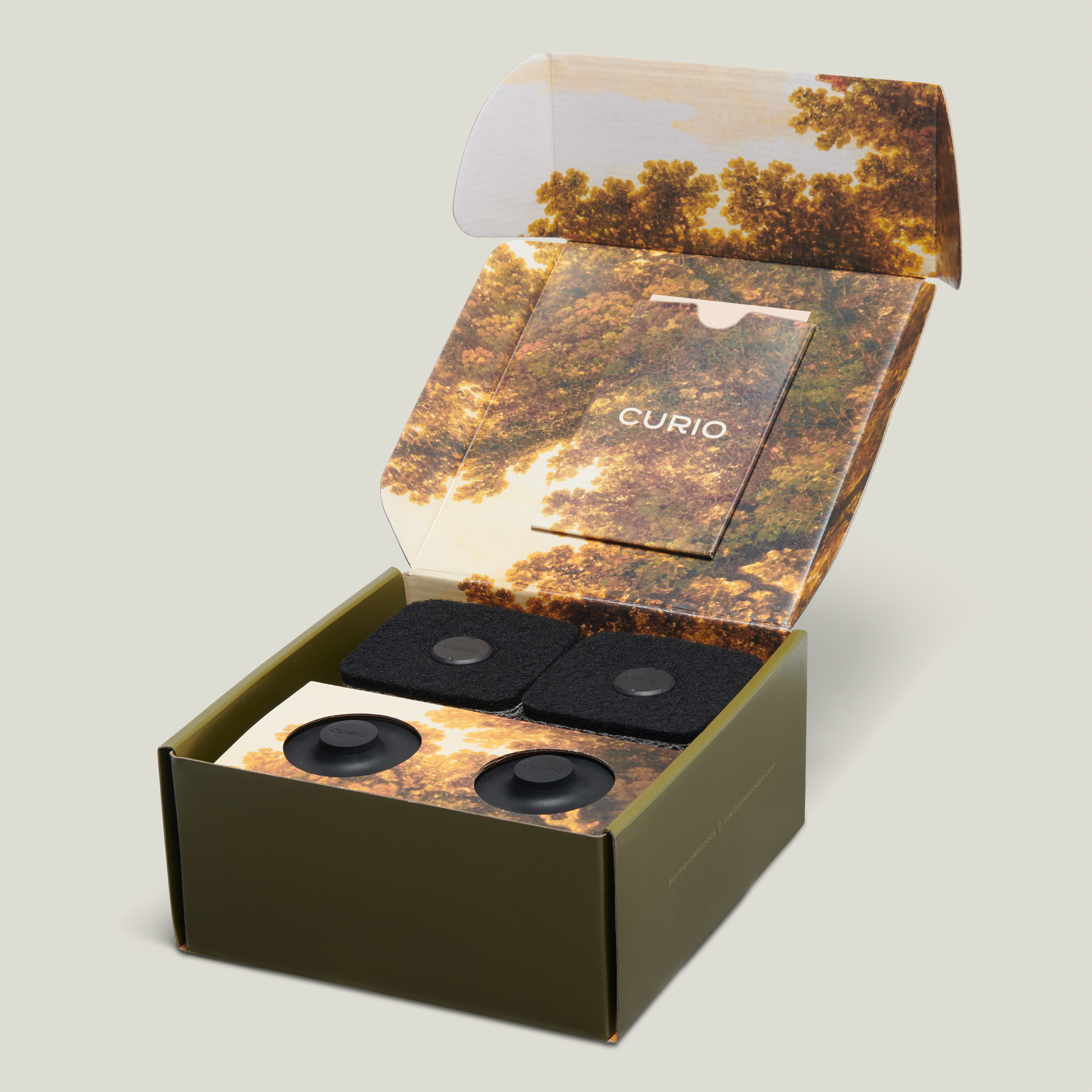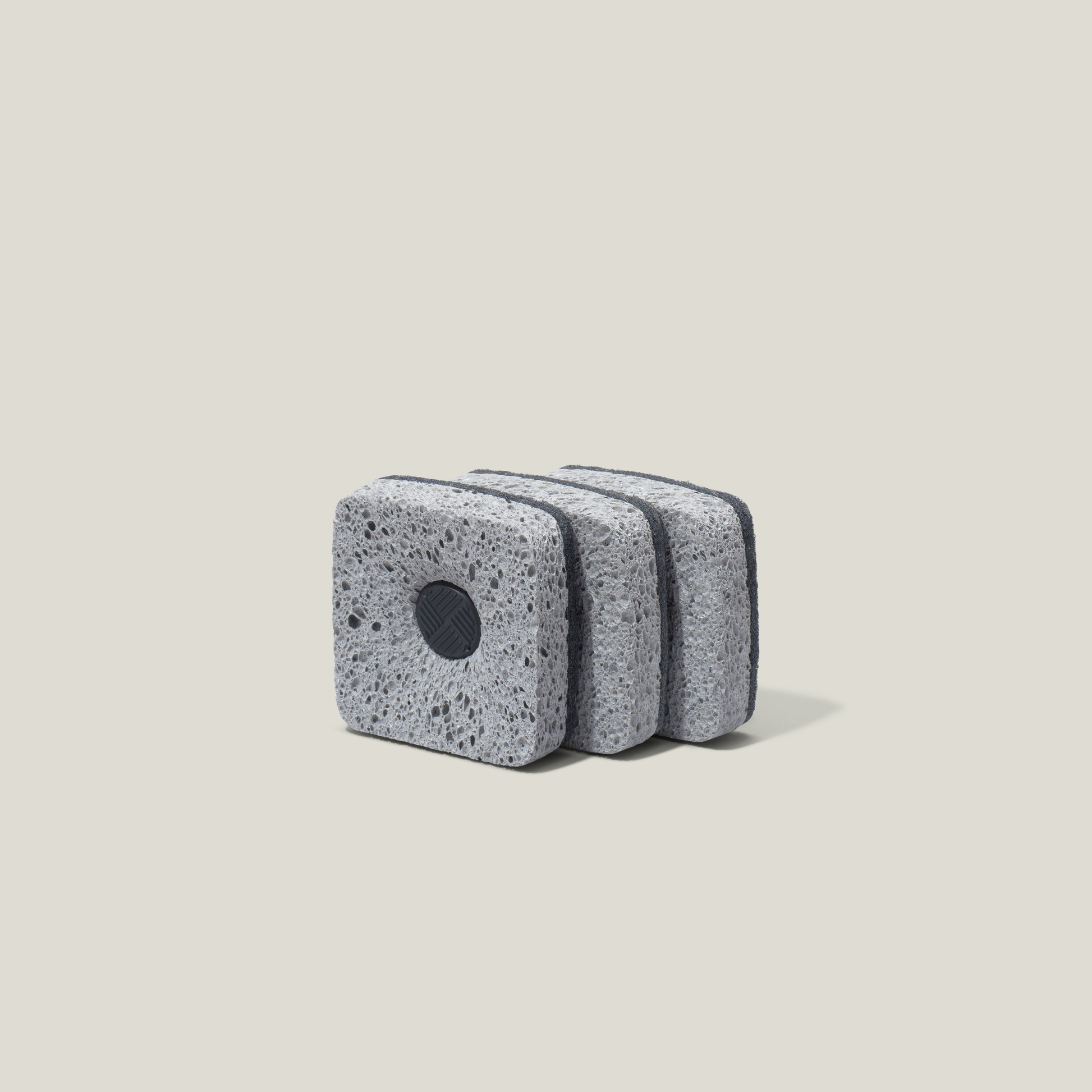 Ionic Counter Sponge
Magnetized to hang nearby. The dual sided counter sponge is half porous cellulose for absorption, half strong scouring pad, and all tough love.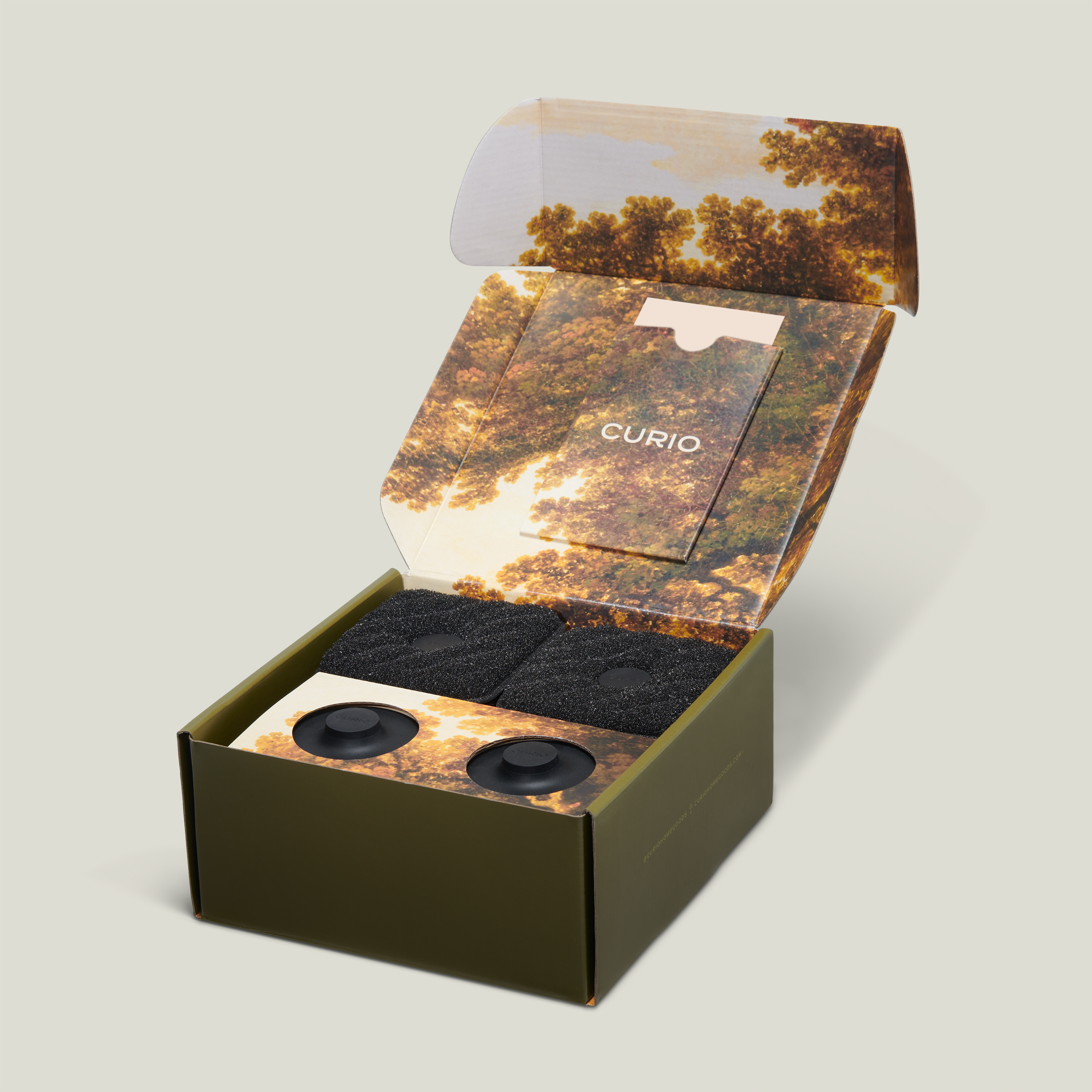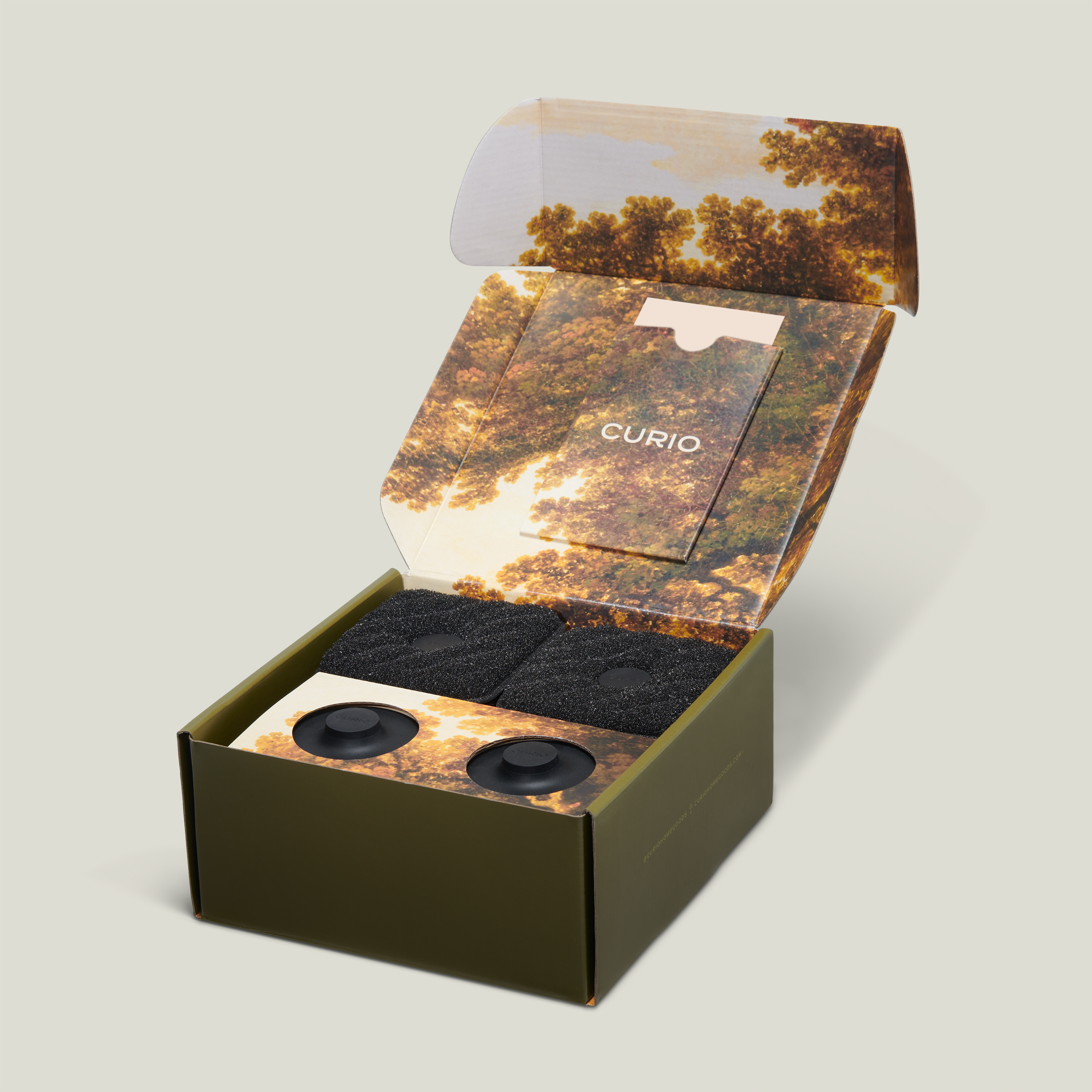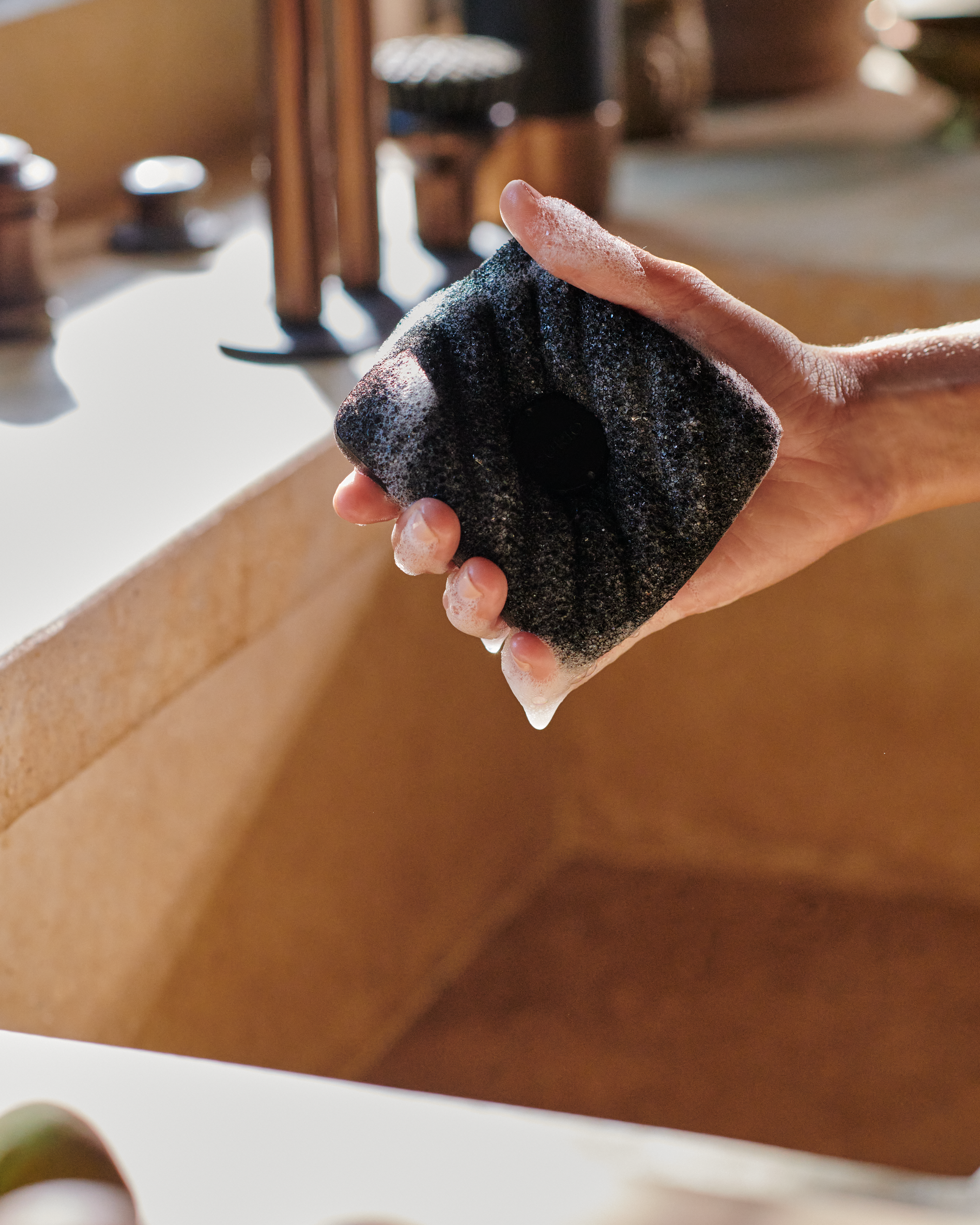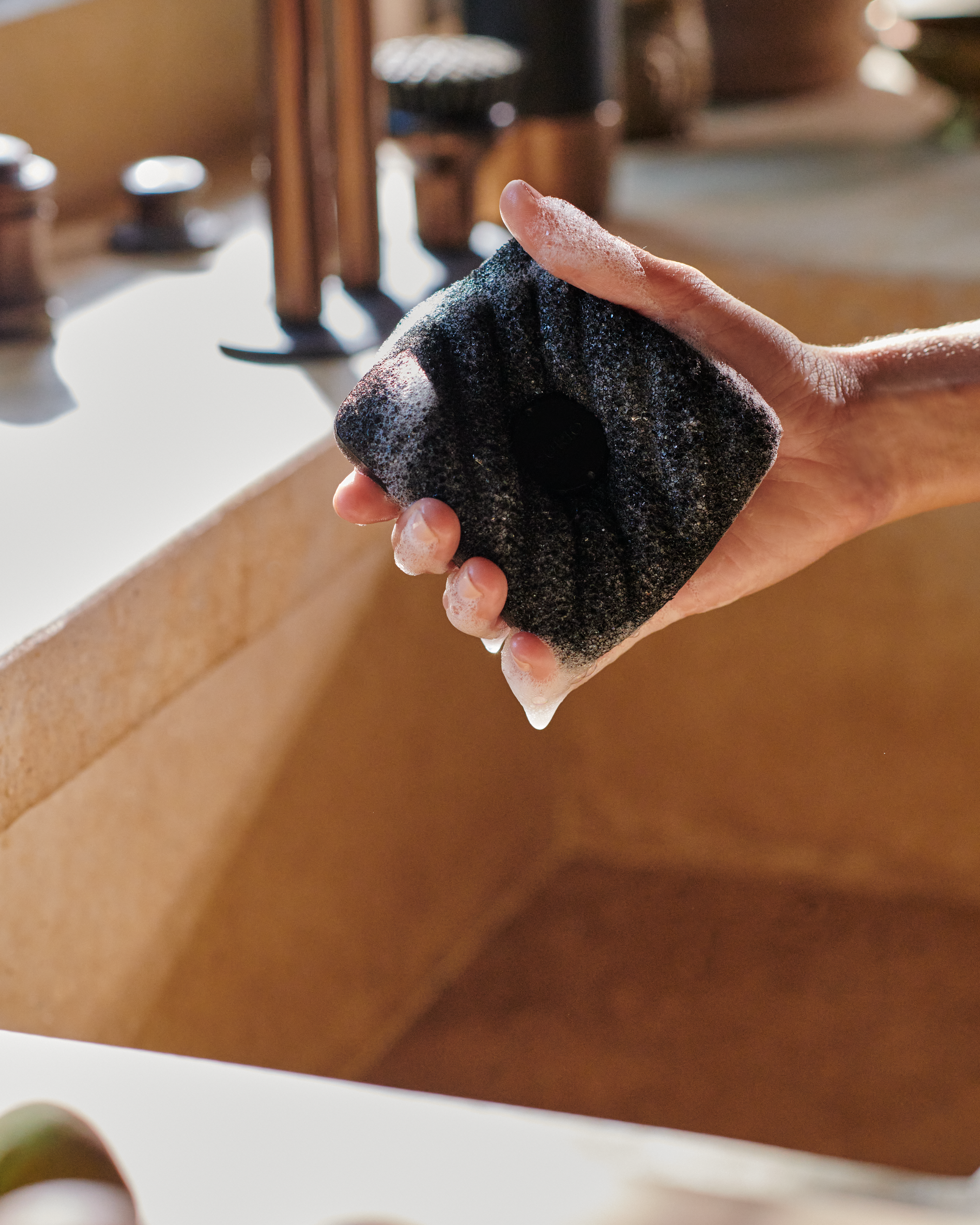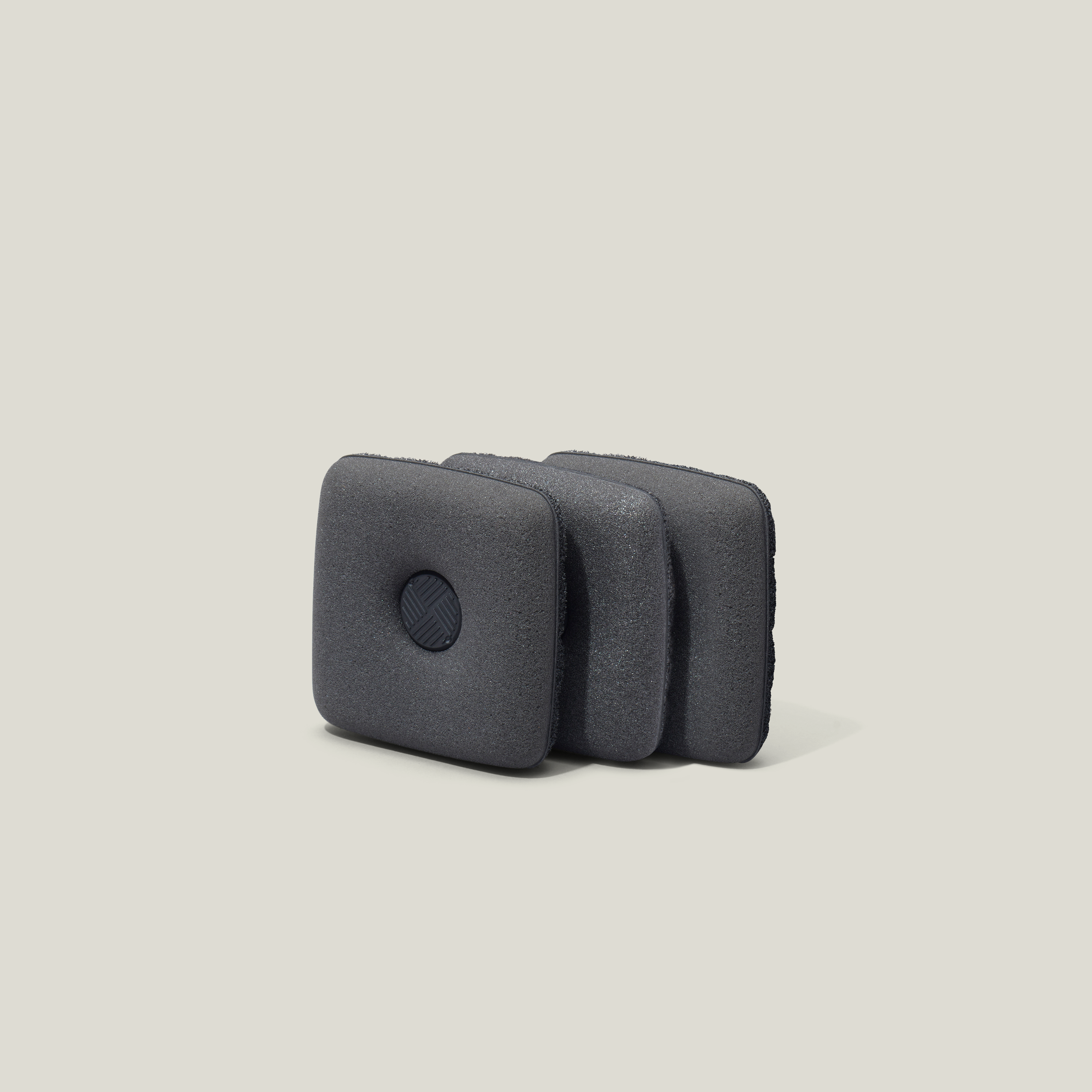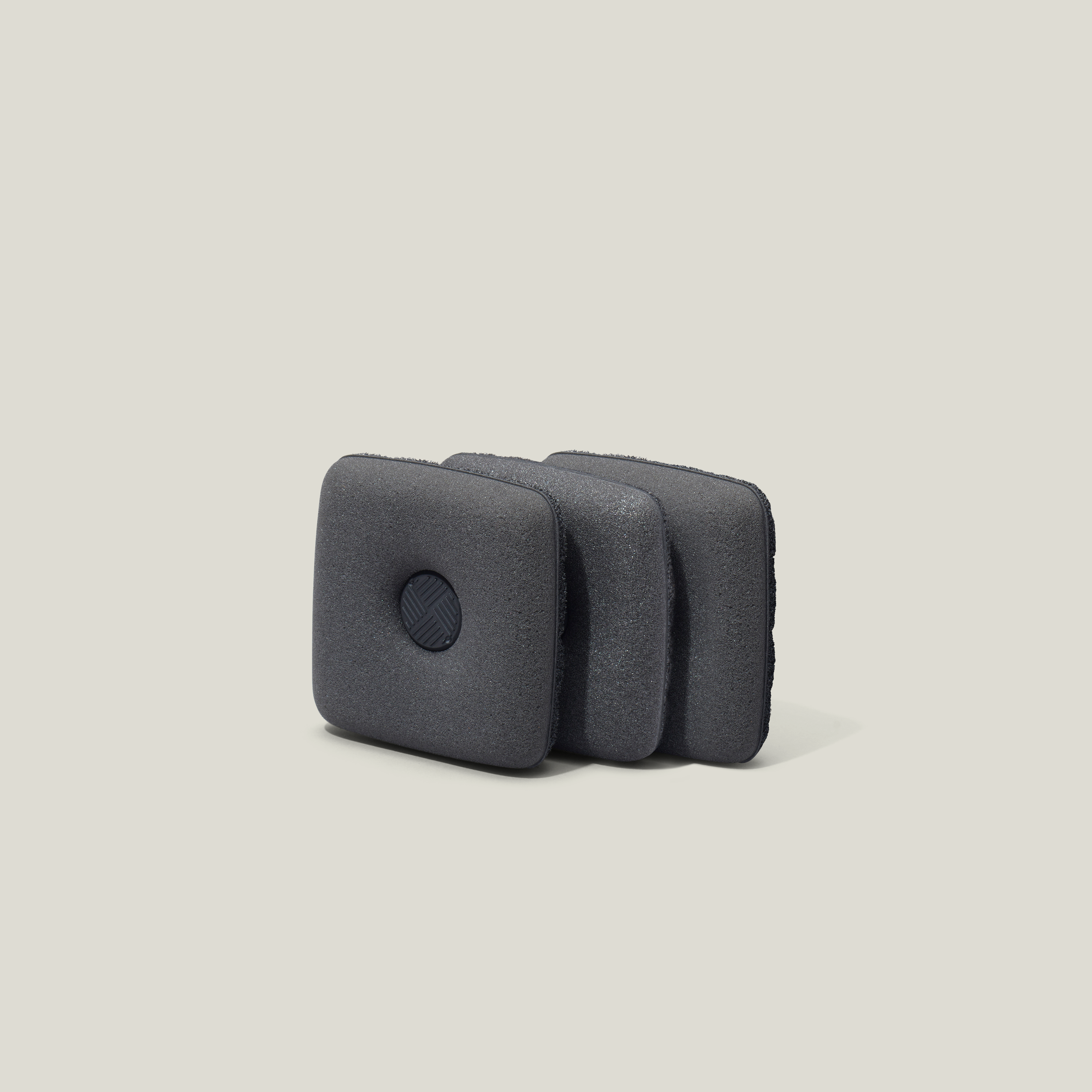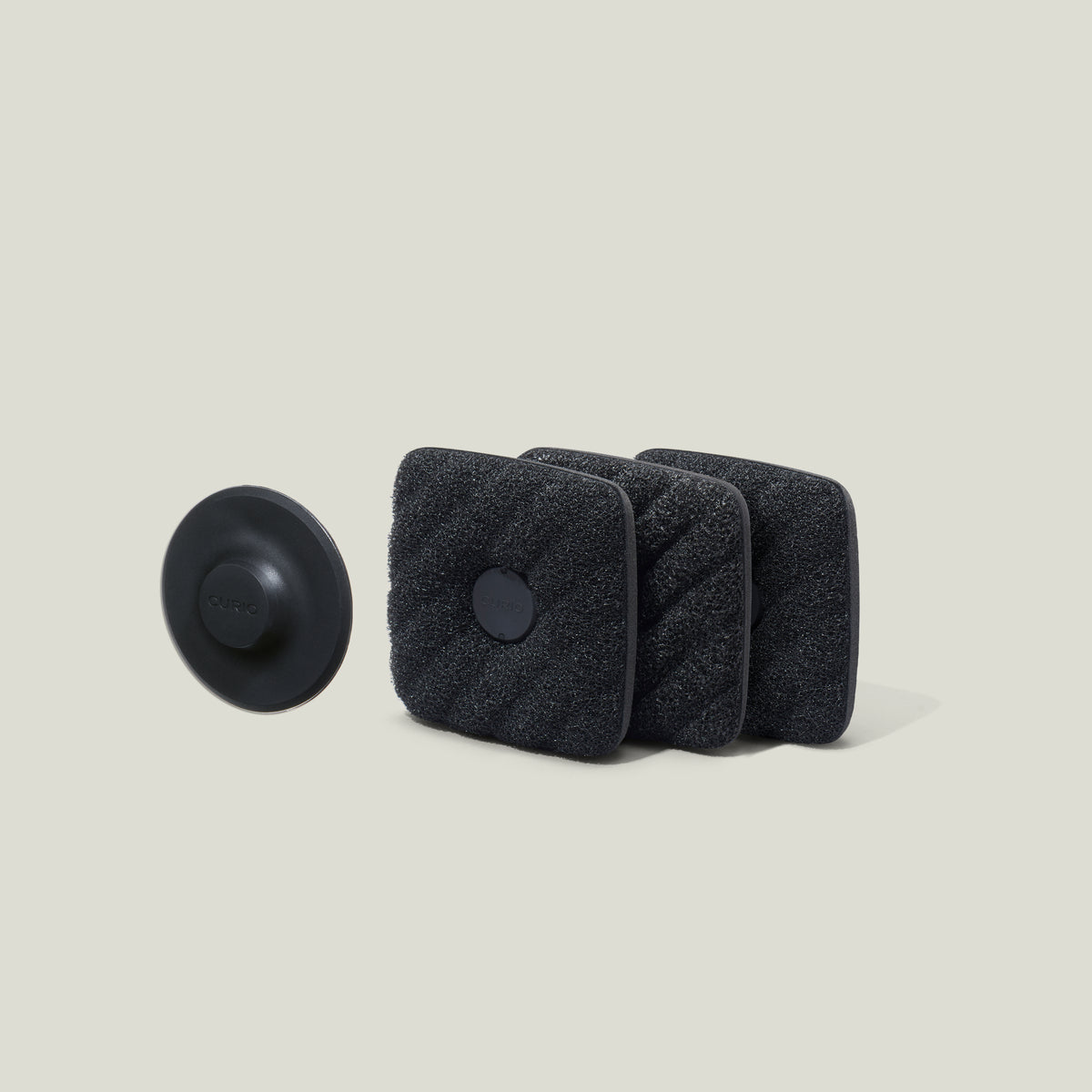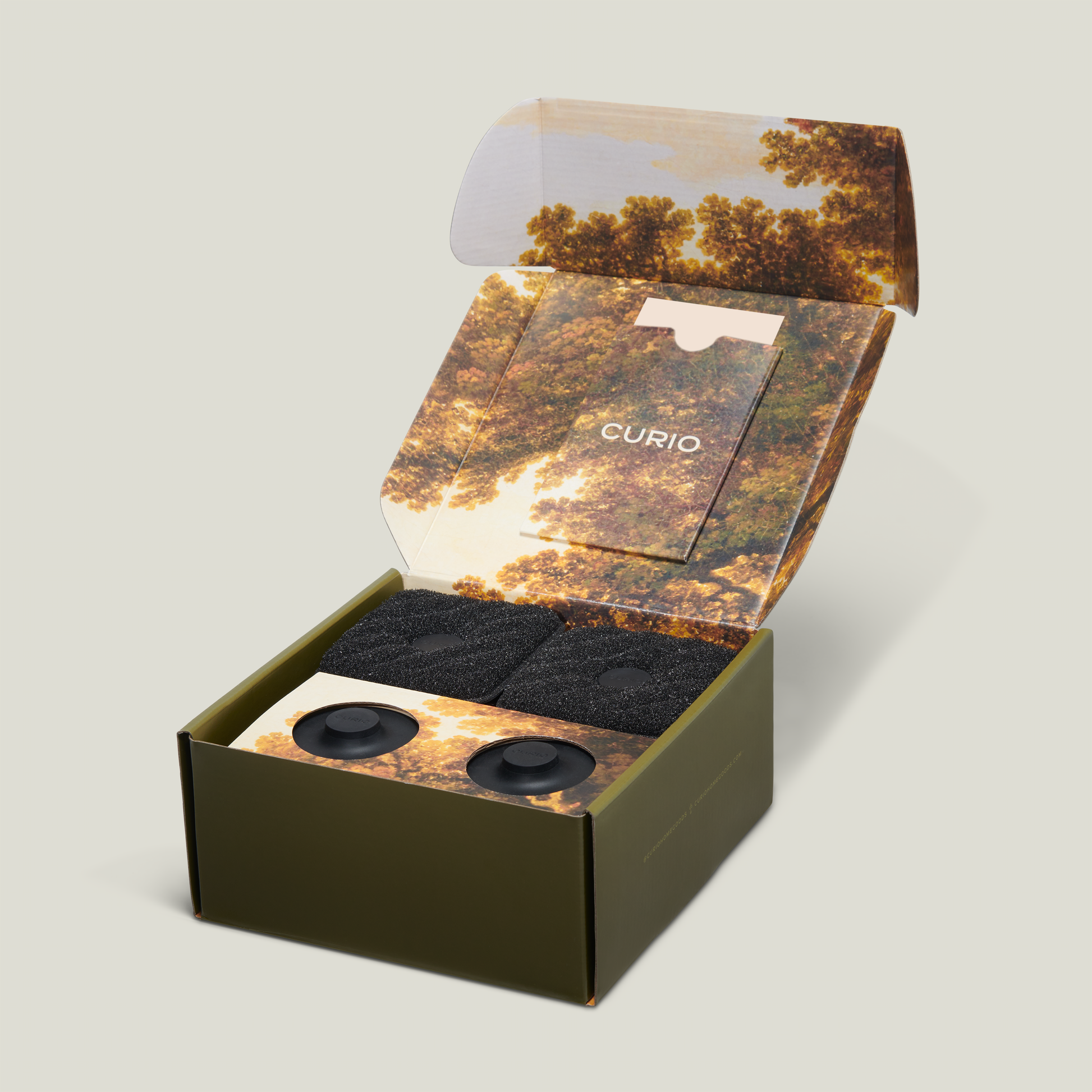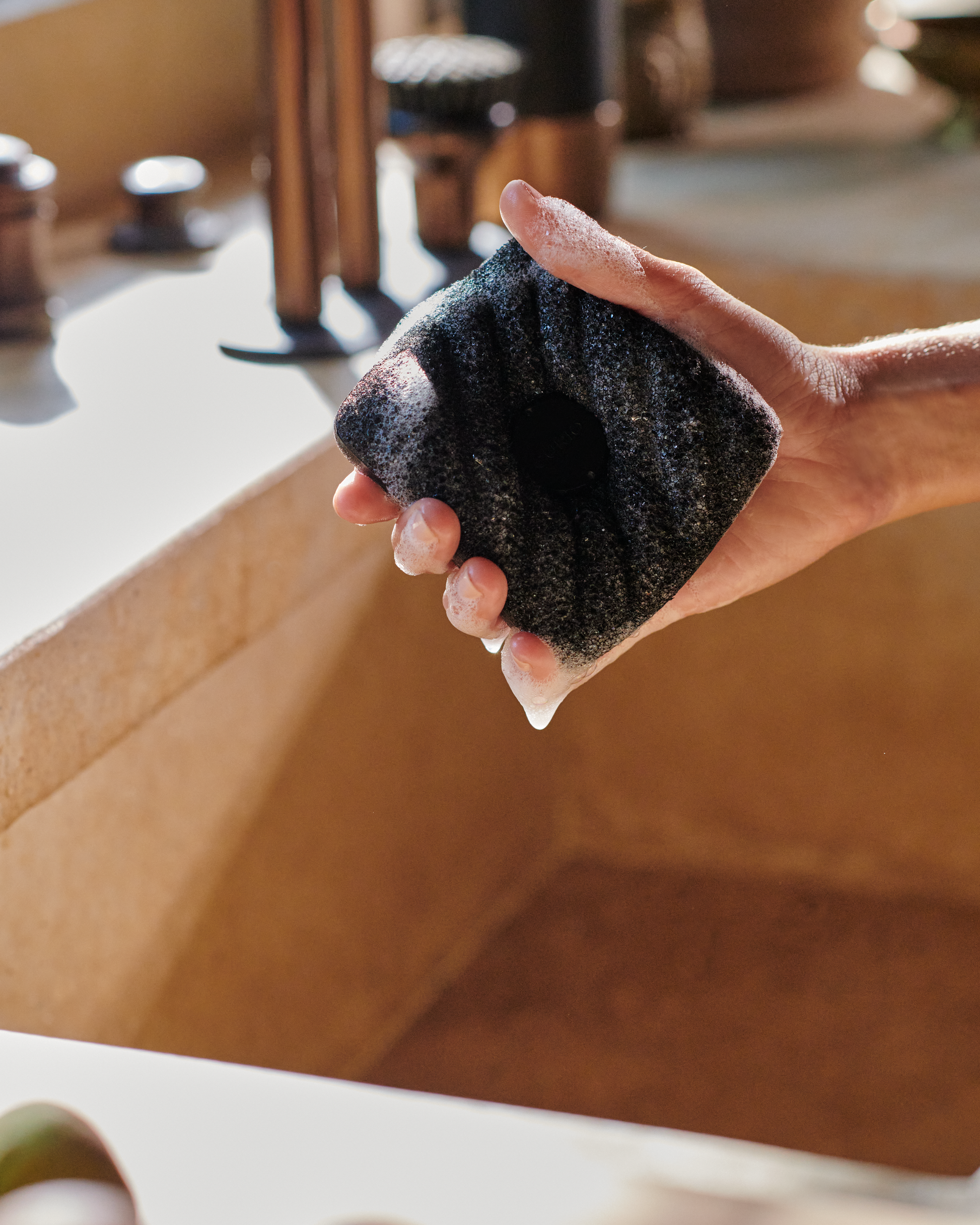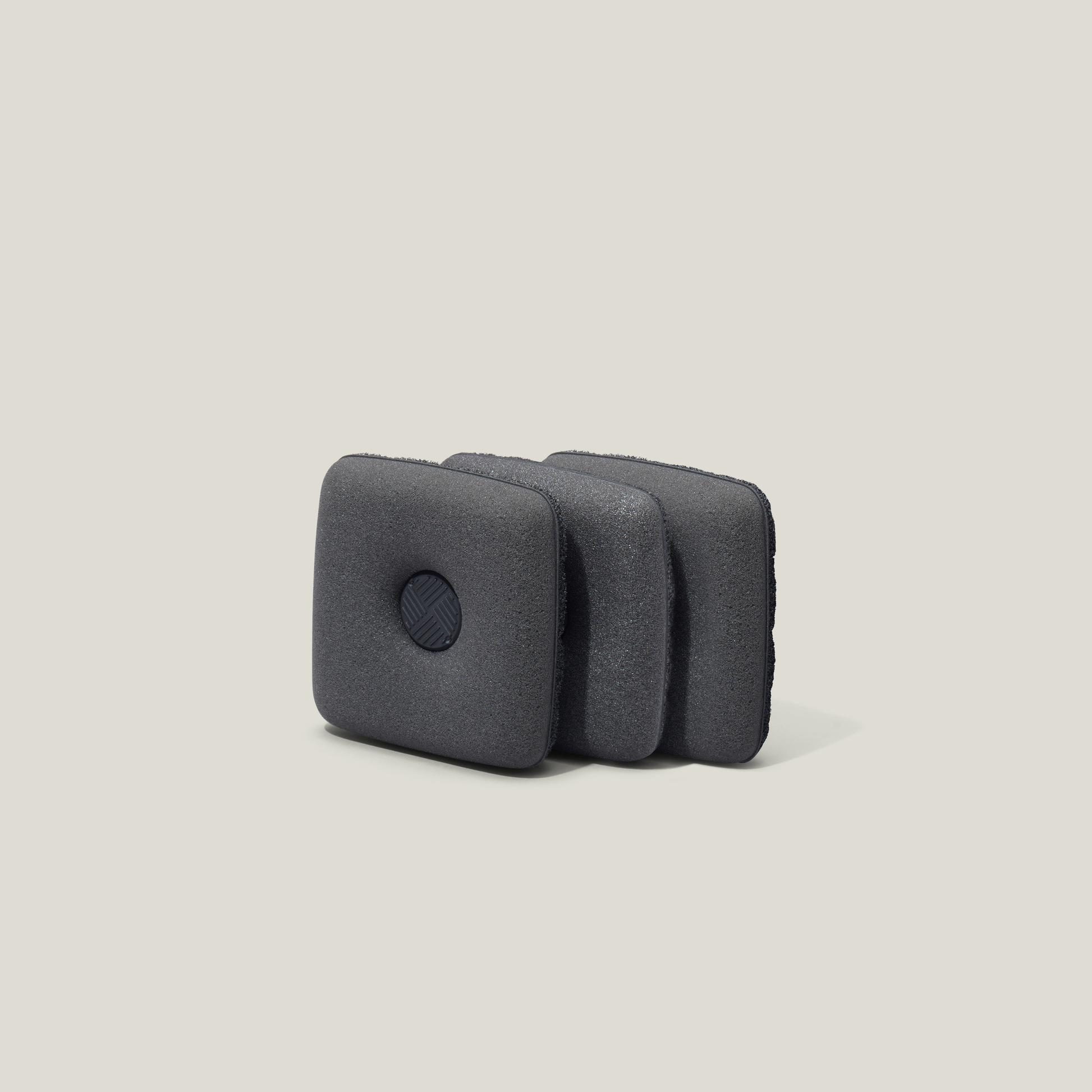 Ionic Dish Sponge
Scratch-free scrubbing dish sponge, with a soft side. One versatile tool, multiple purposes, Magnetized to standby.
Replenish

Ionic Dish Sponge Refills
4 Pack
$20.00
The home goods we wanted didn't exist. So we made them.
We chose durable materials and resistant finishes to withstand the test of everyday use.
We know we're not the only ones moved by the magic of design. If artful appreciation is the cornerstone of your life like it is ours, well how kismet.
Inspired by the mastery of fine art, innovation and invention we set out to elevate the everyday experience and create gallery worthy household tools.
"Feels like a party trick in my kitchen... I talked about it non stop once it arrived."

– Sara Hendershot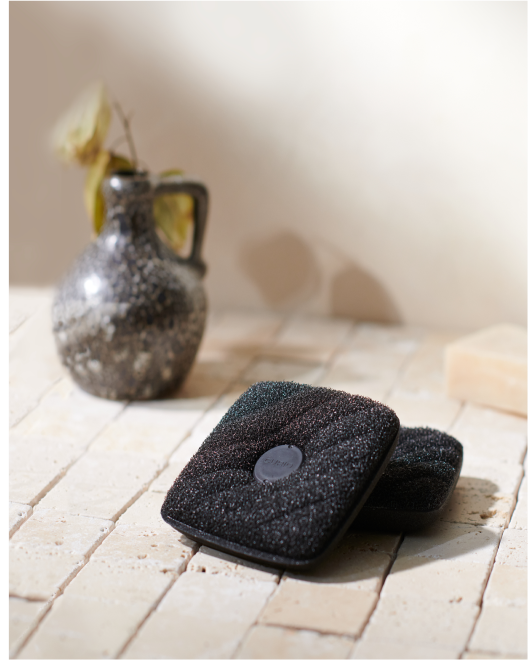 "Love these sponges! Not only are they dual side functional, but also make my countertop look neat since they have their own spot in the sink!"

– Elizabeth D.
"The Ionic Brush is the best I have used on pots and pans... It's a high quality designer item that I am glad I discovered!"

– Jeffrey K.
Designed to be displayed on a magnetic pedestal
4 metallic finishes to complement your kitchen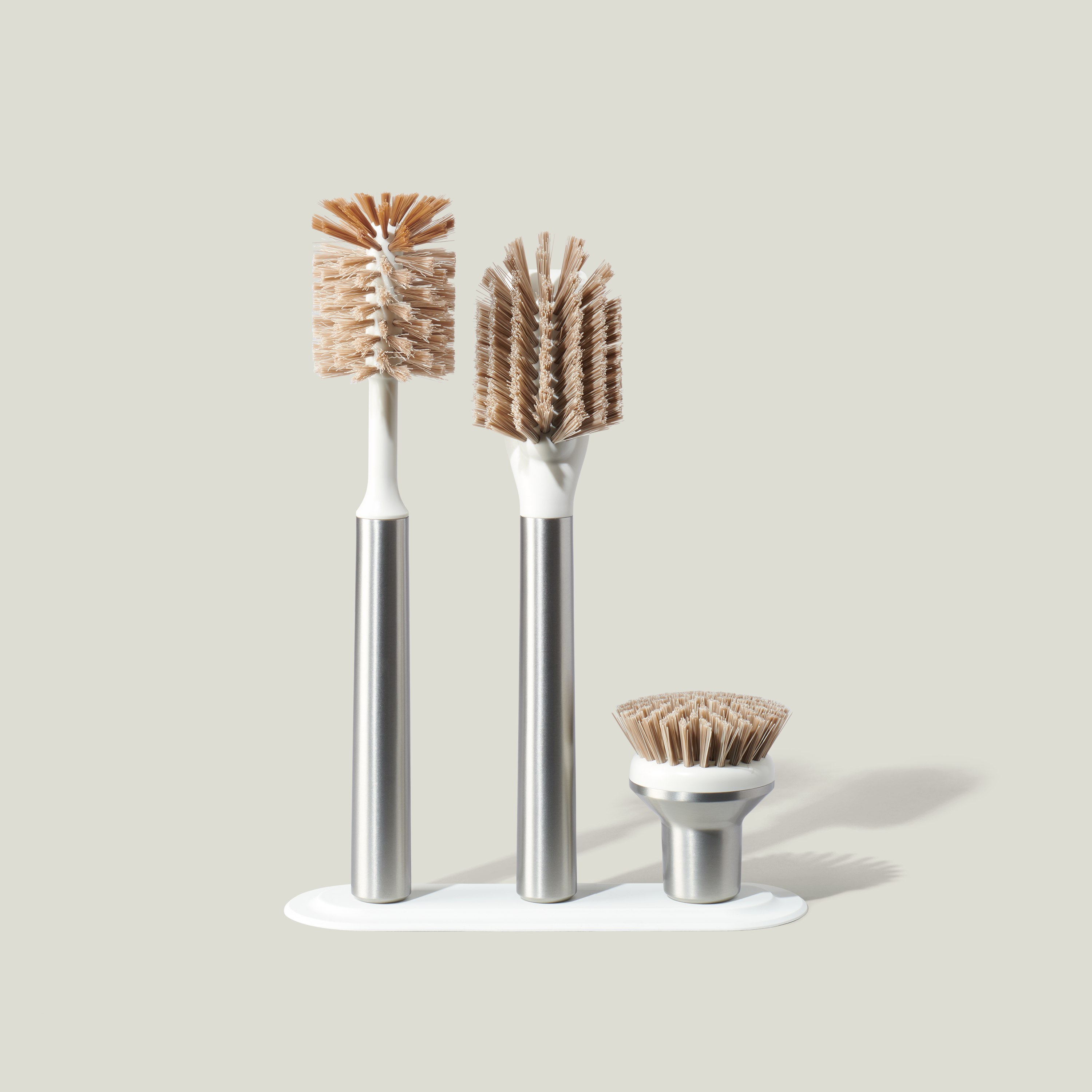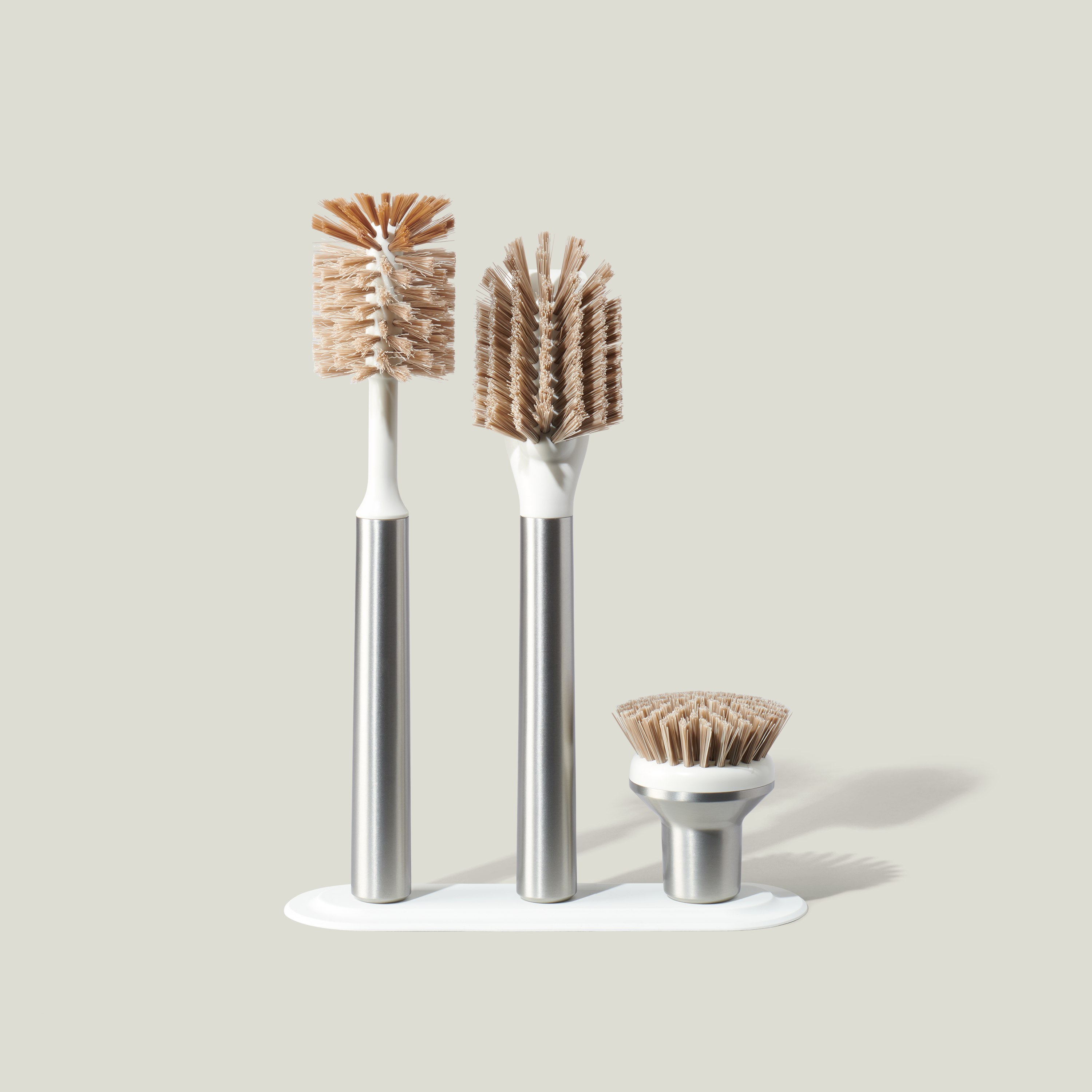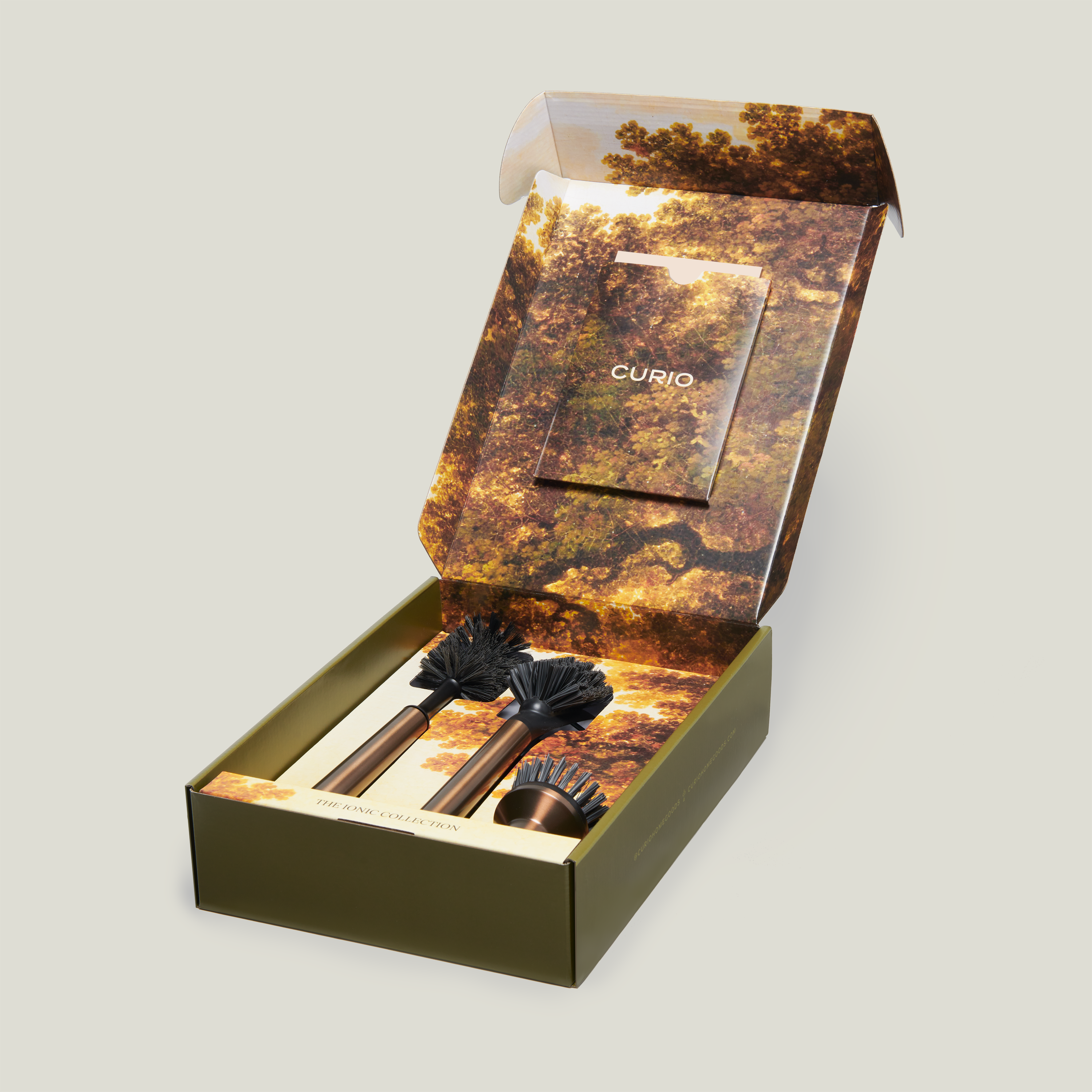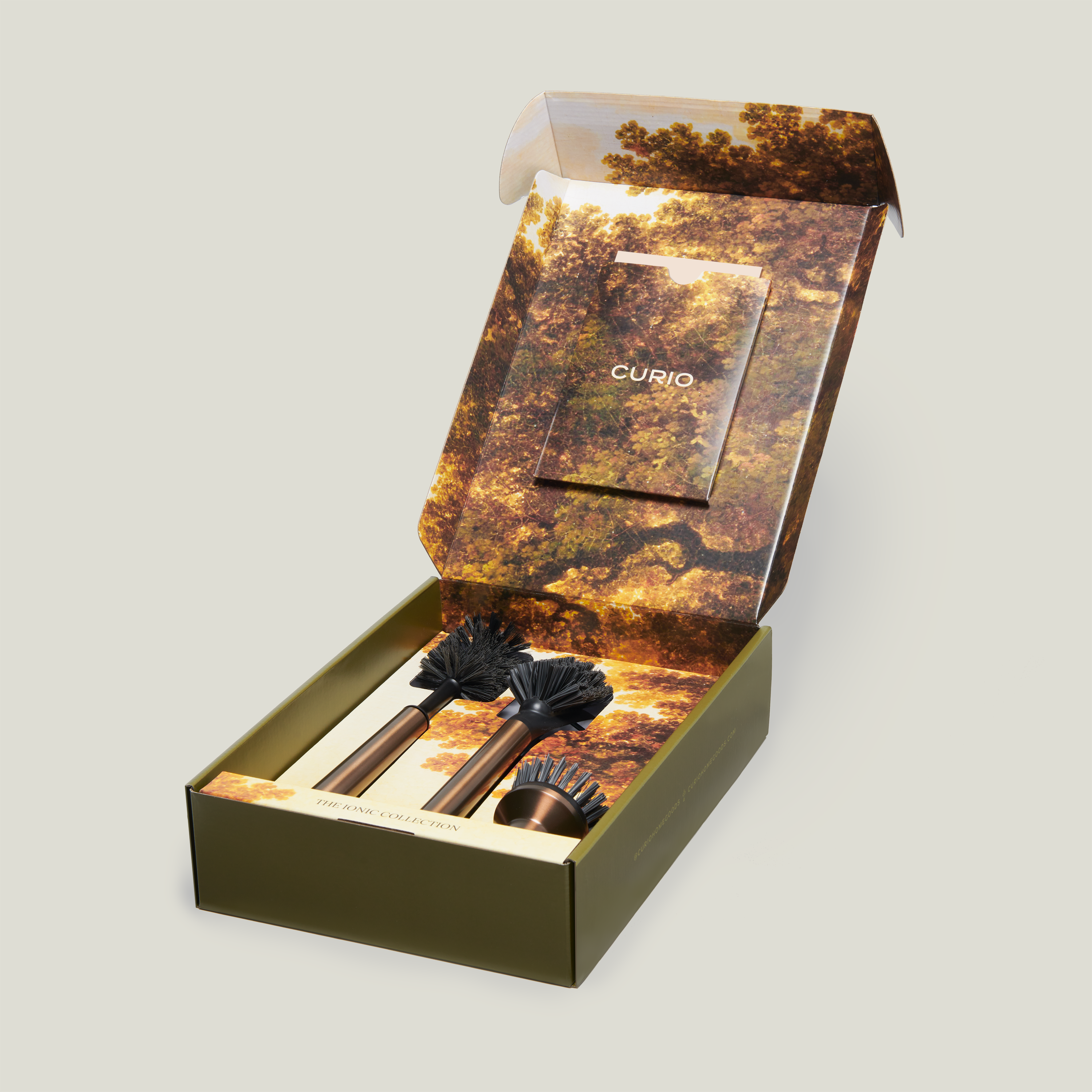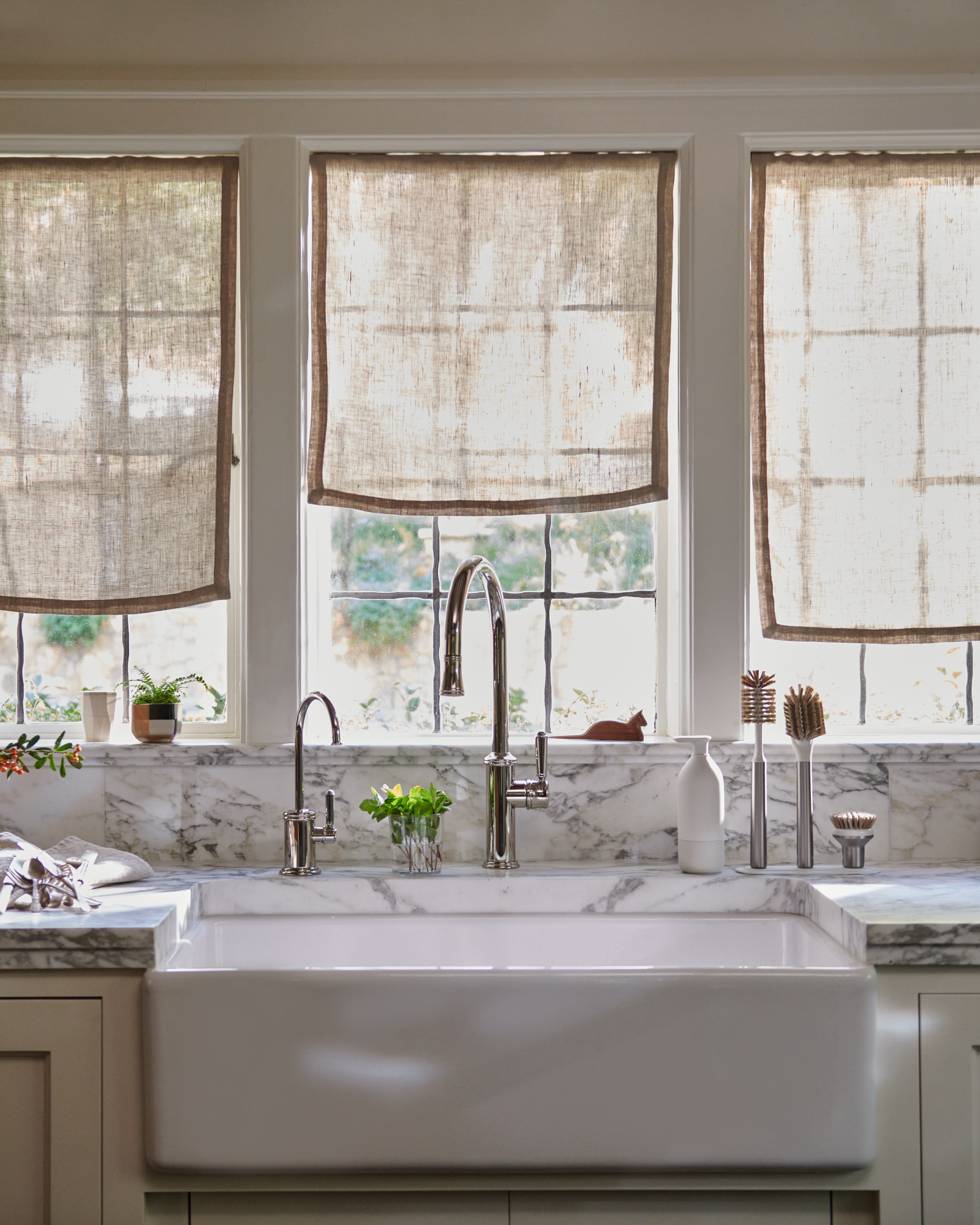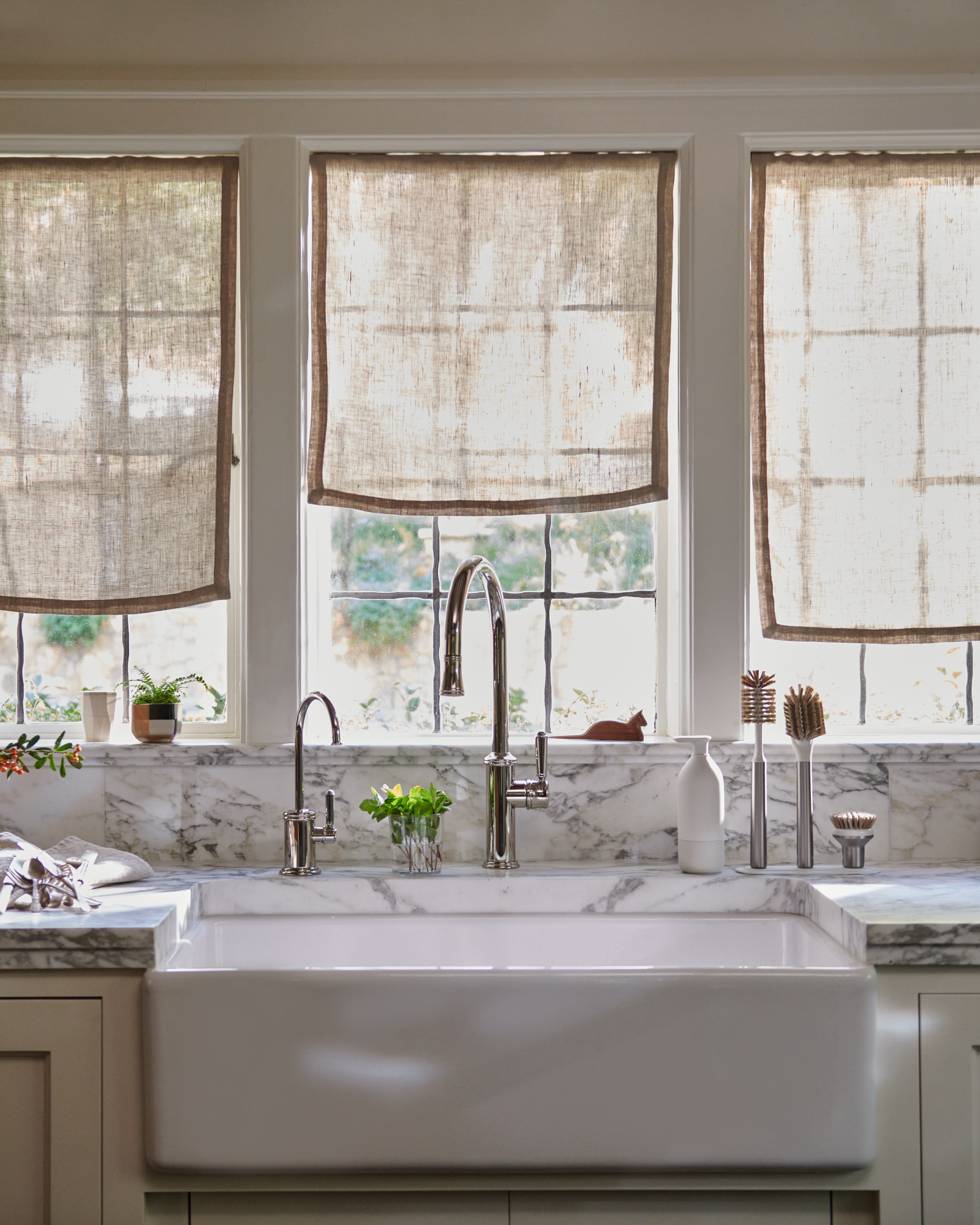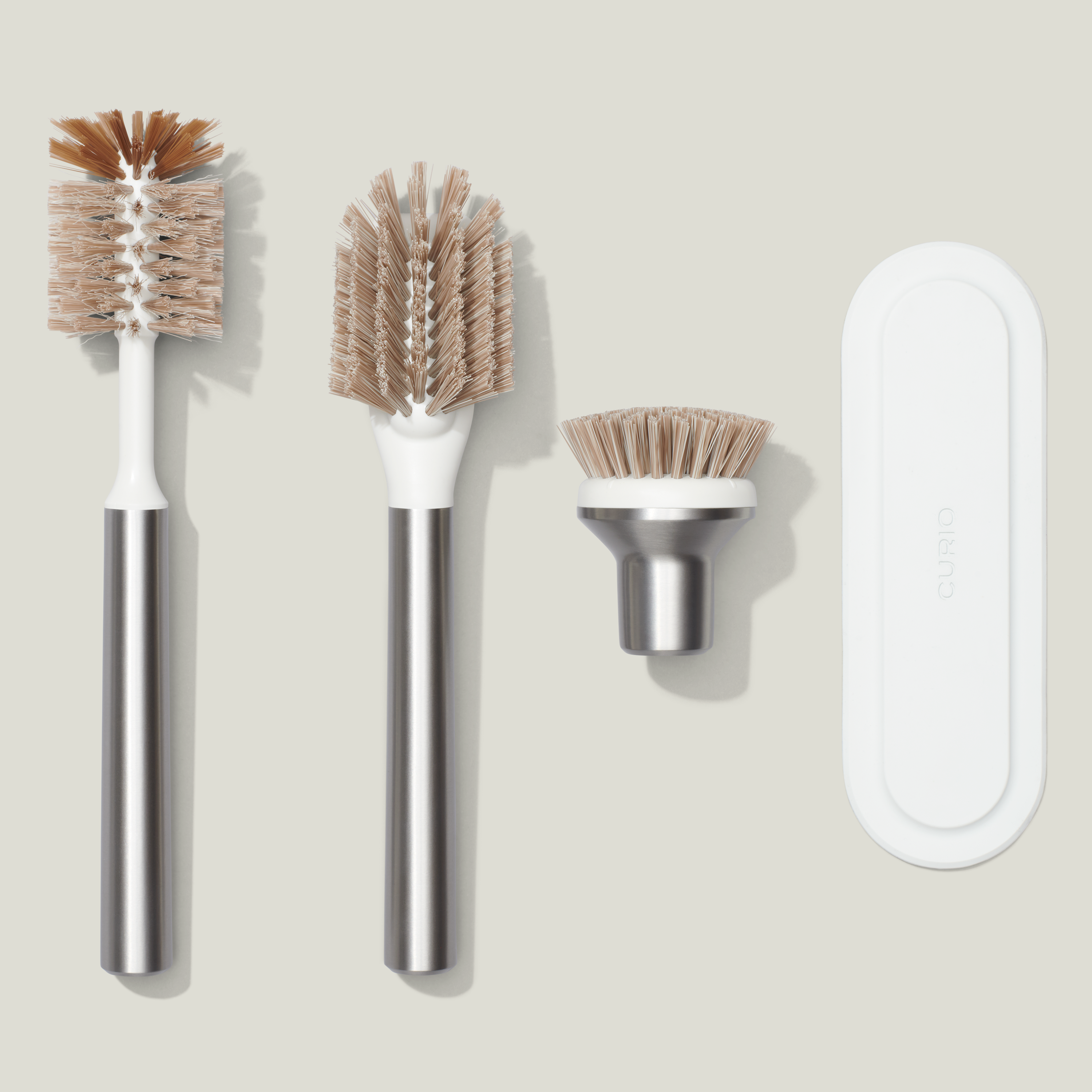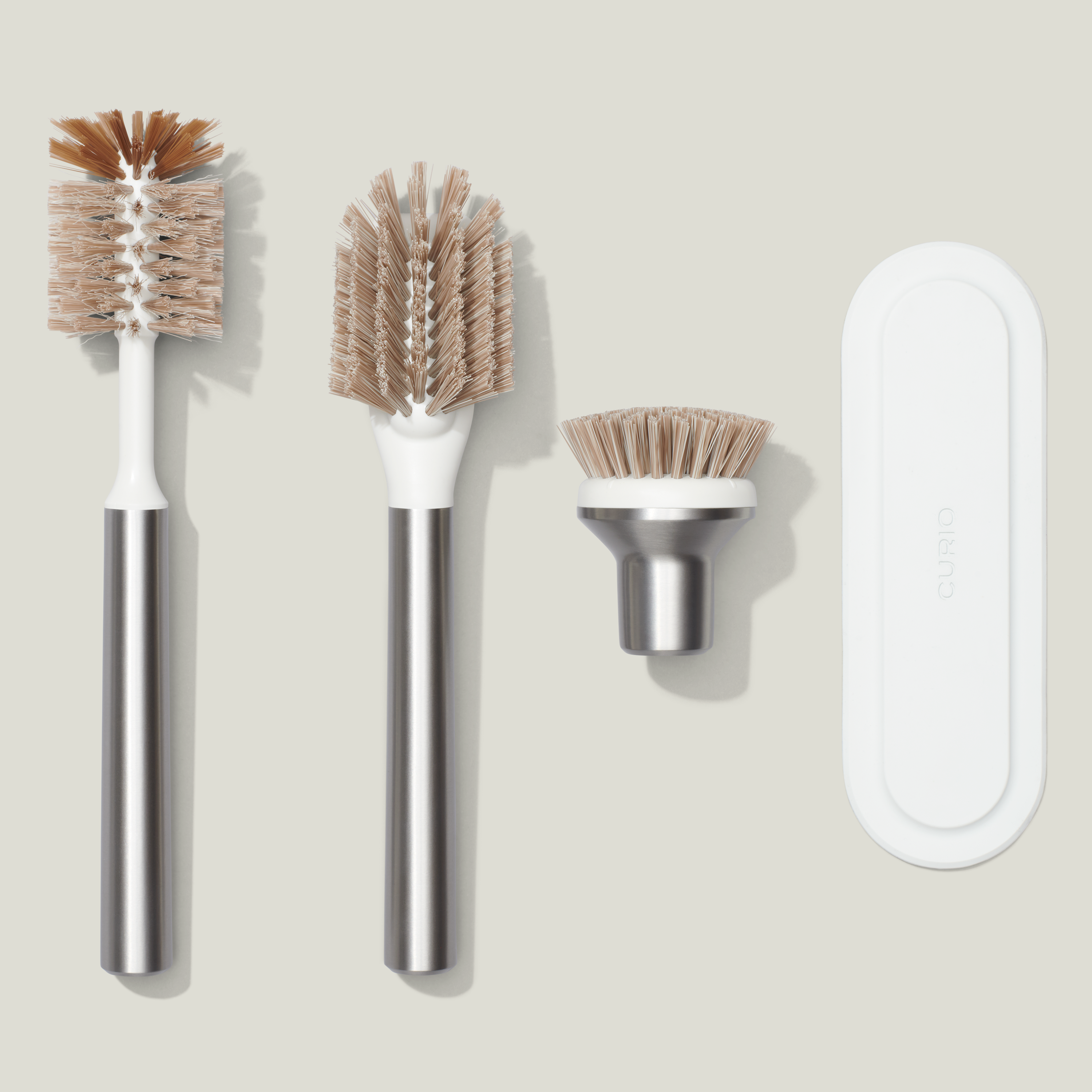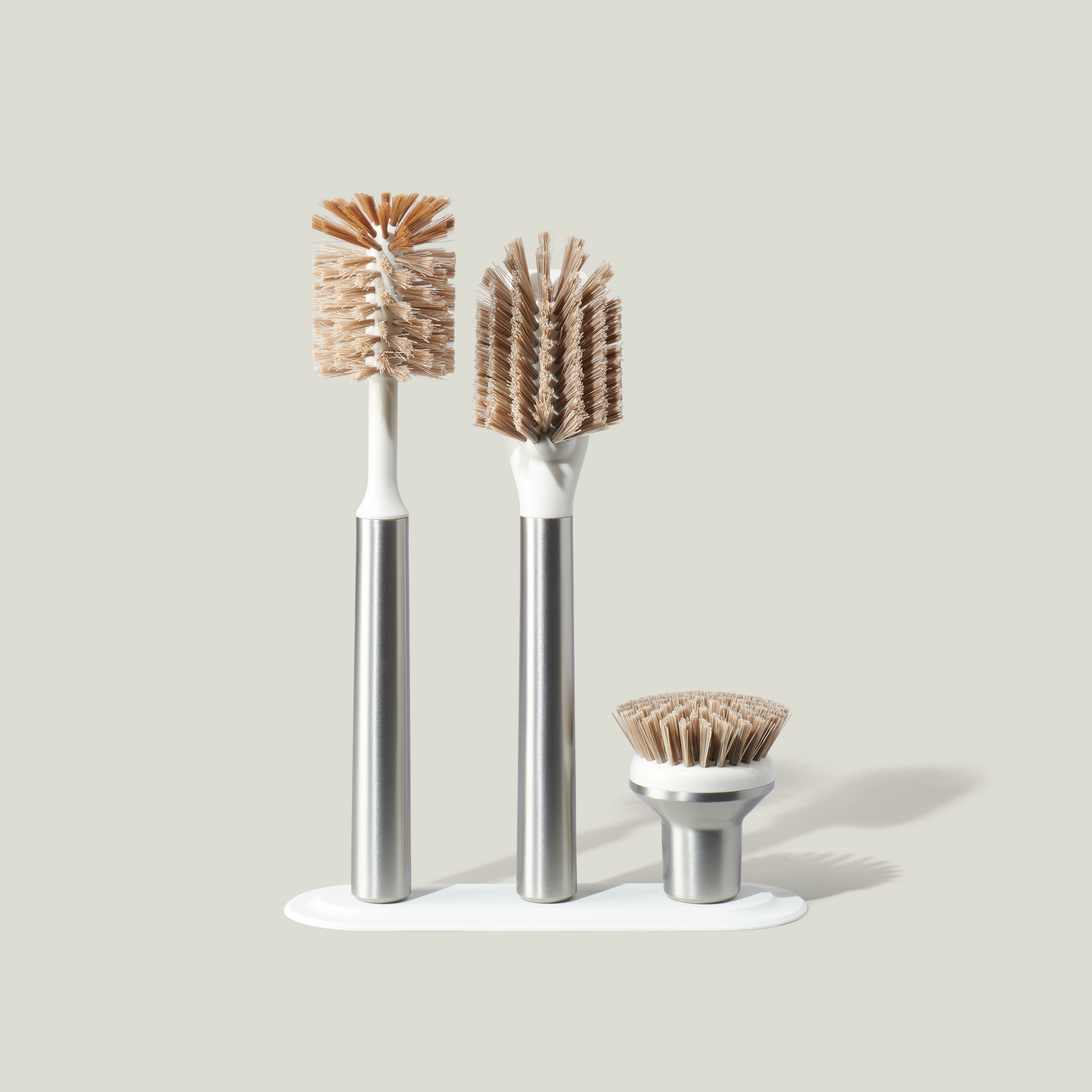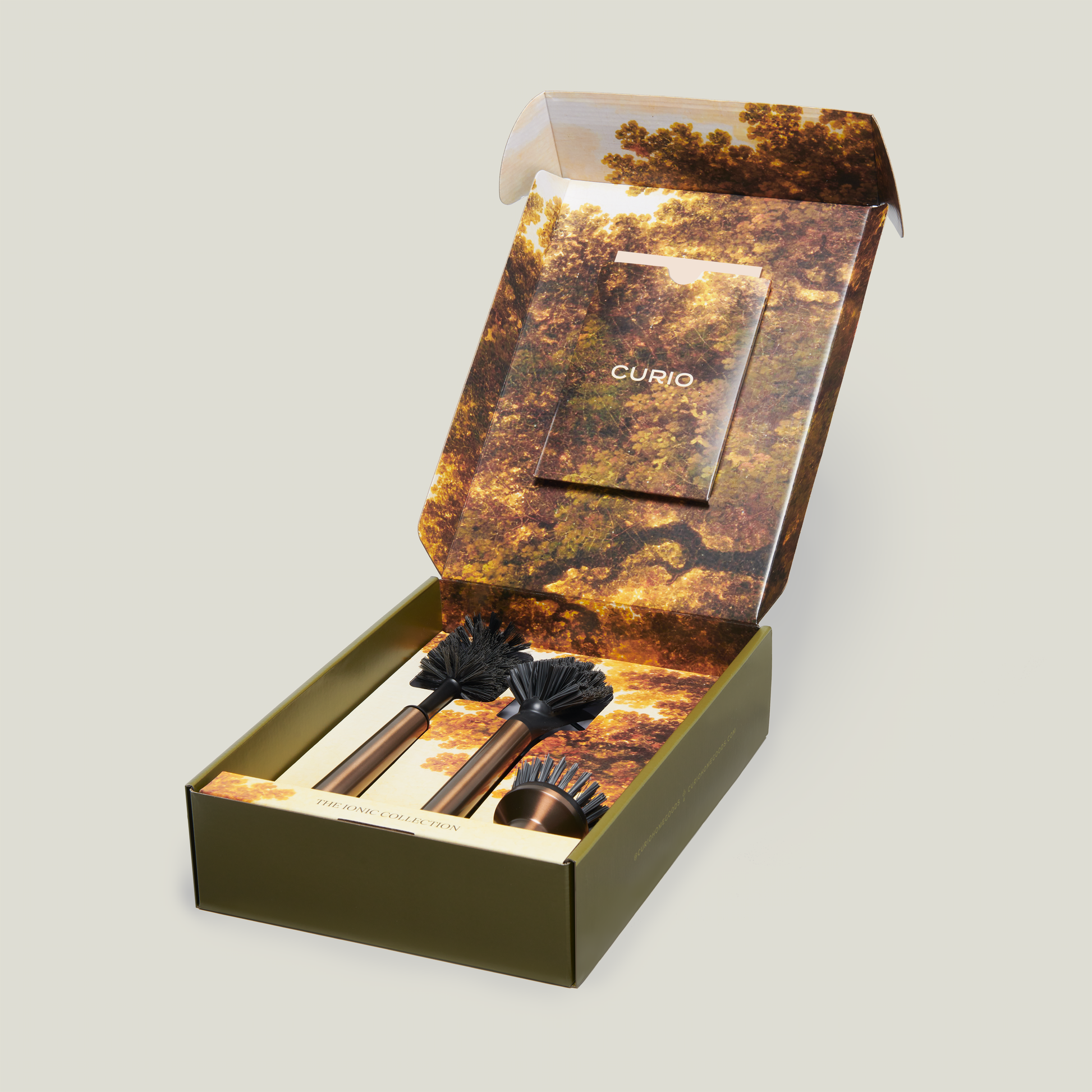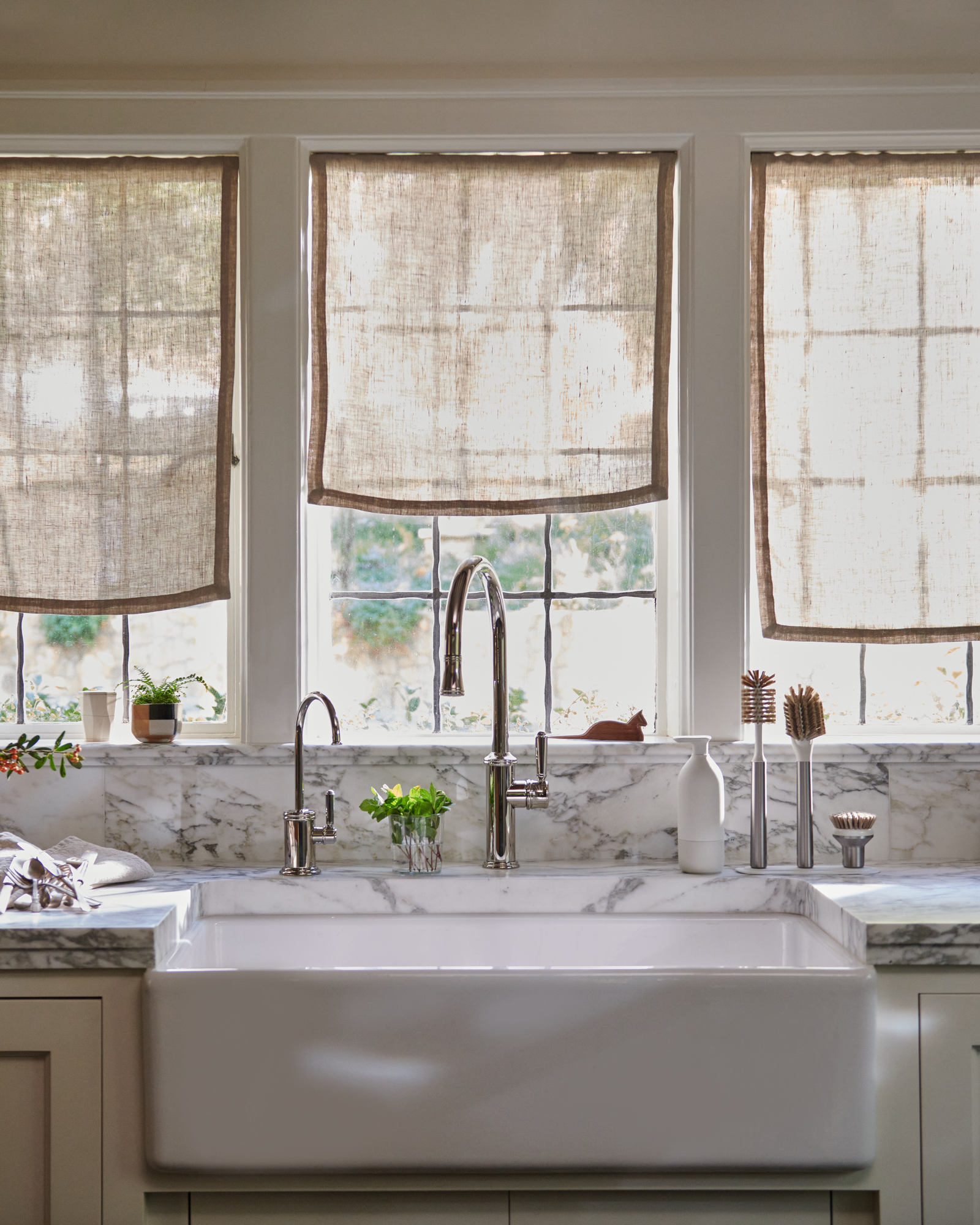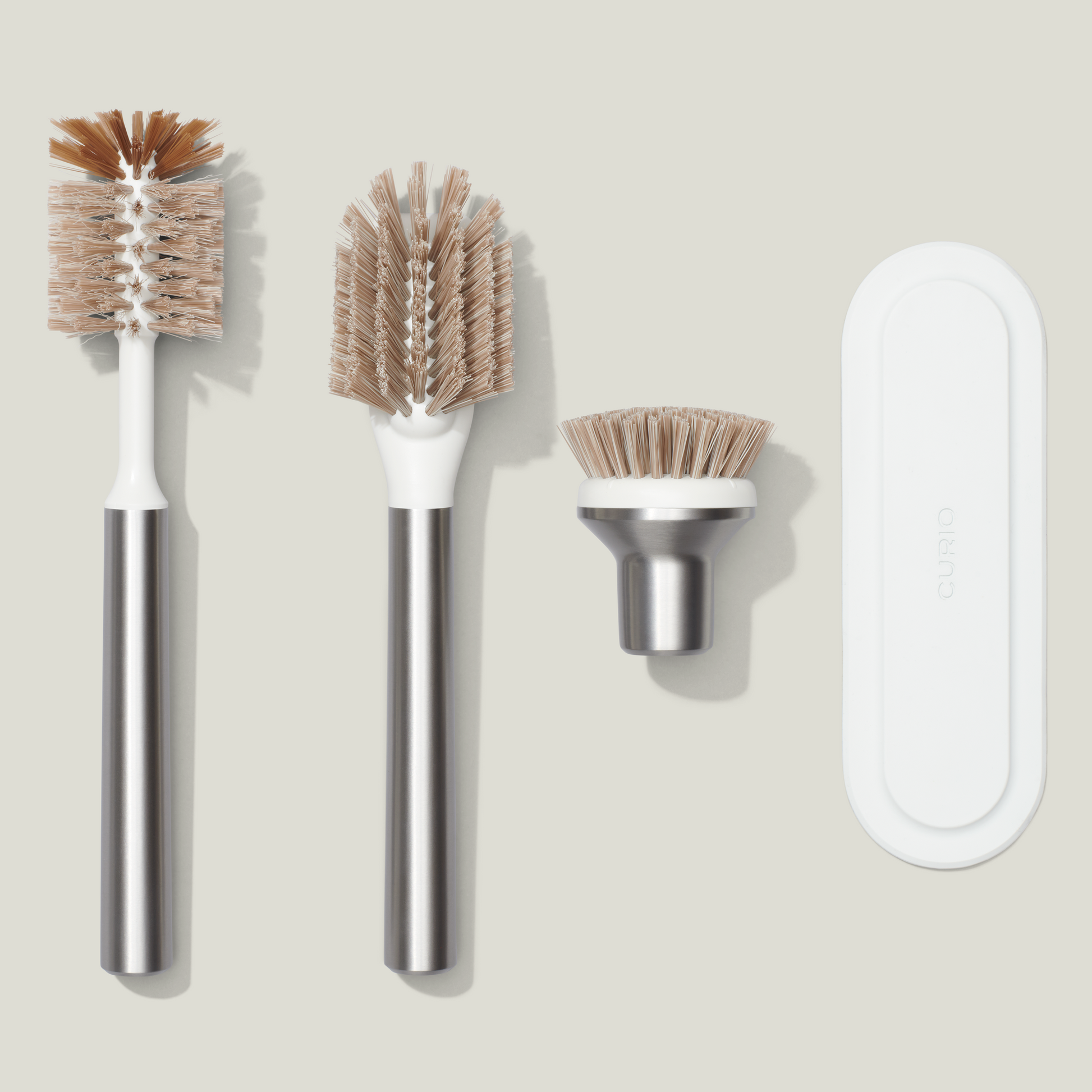 Ionic Brush Set
Durable, streamlined, stainless steel handles are magnetized to stand upright and last a lifetime. Your complete dishwashing brush set. Talk about kitchen essentials.
Select Color
Replenish

Ionic Brush Set Bristles
White
$24.00
The finest gifts: Curio products are gift-worthy, right out of the box.