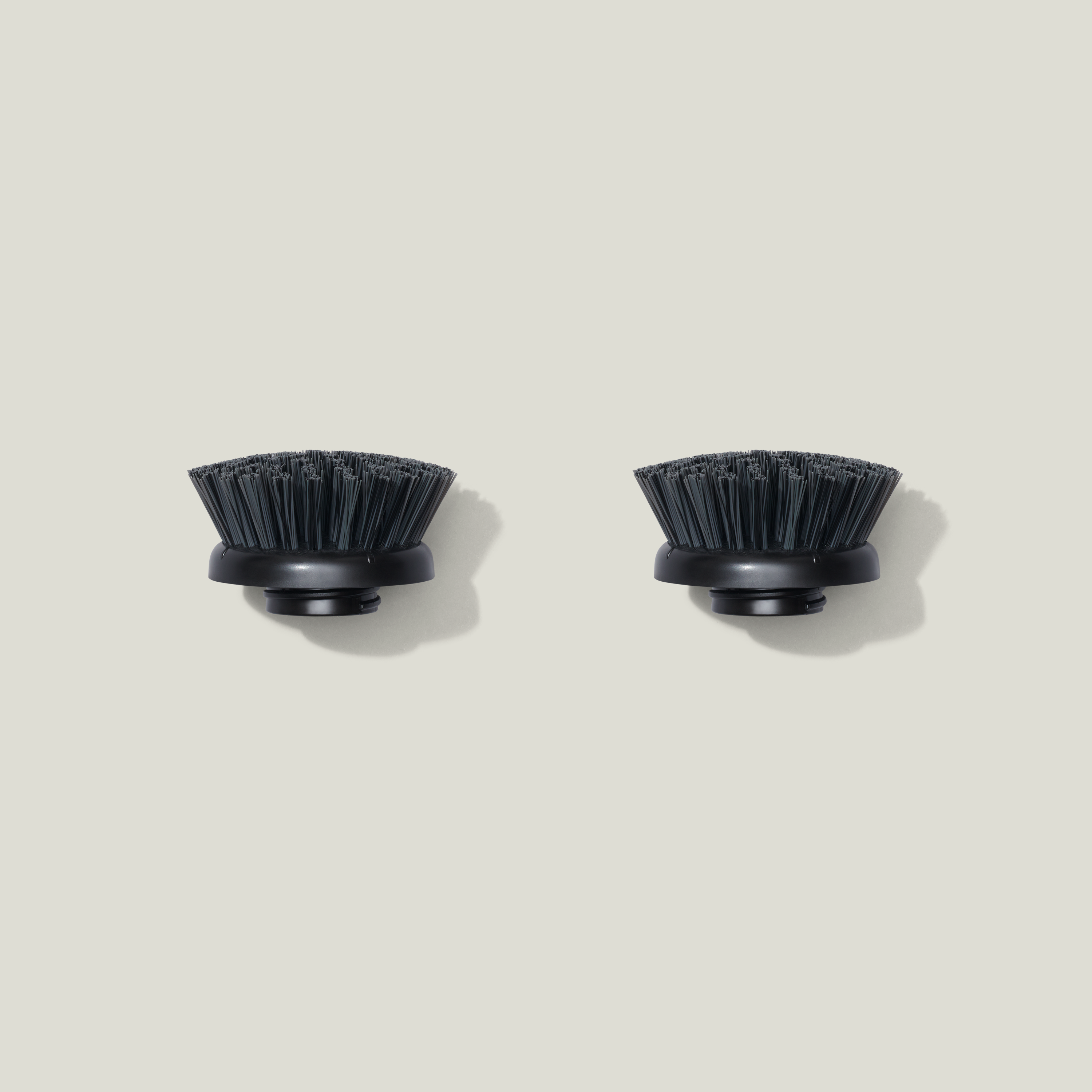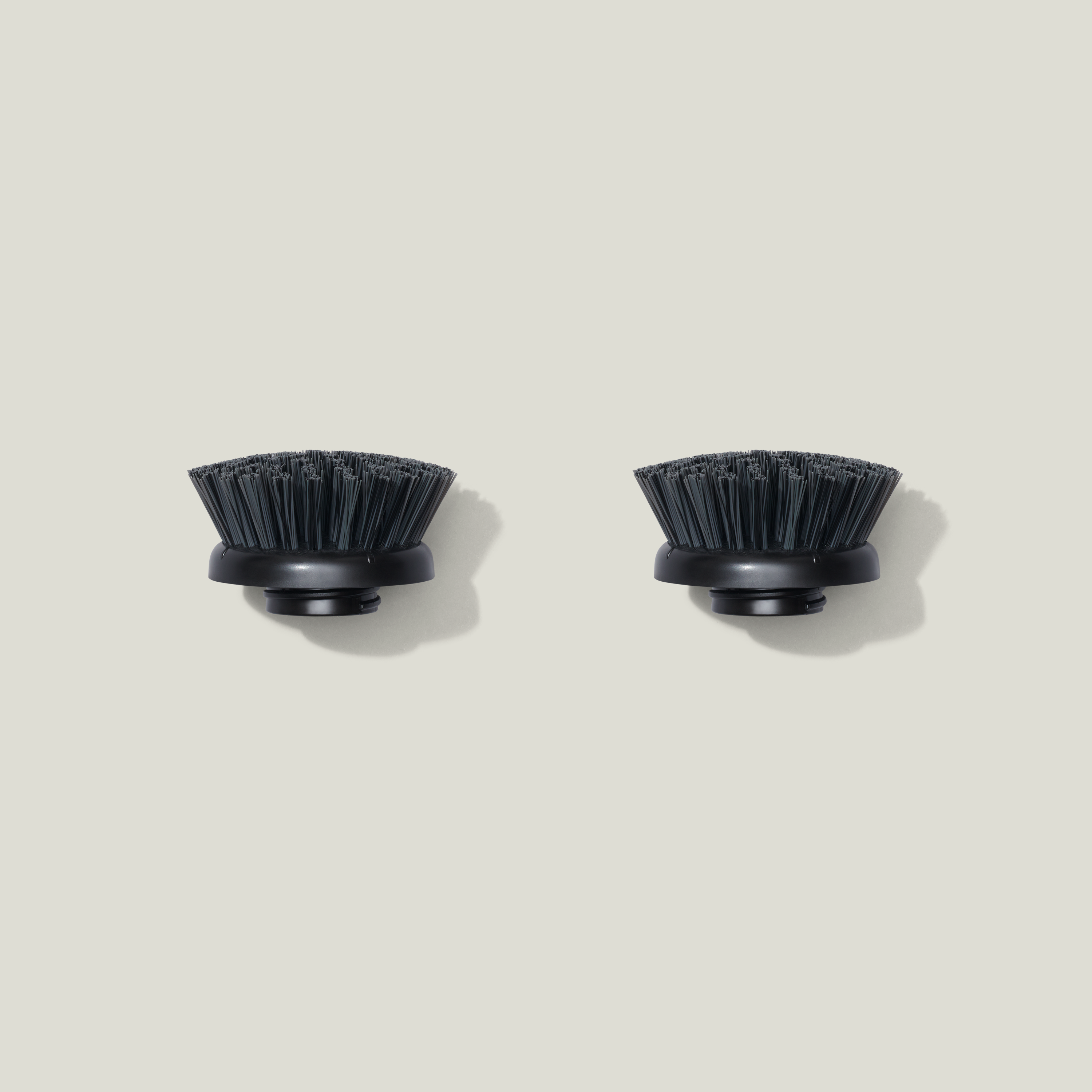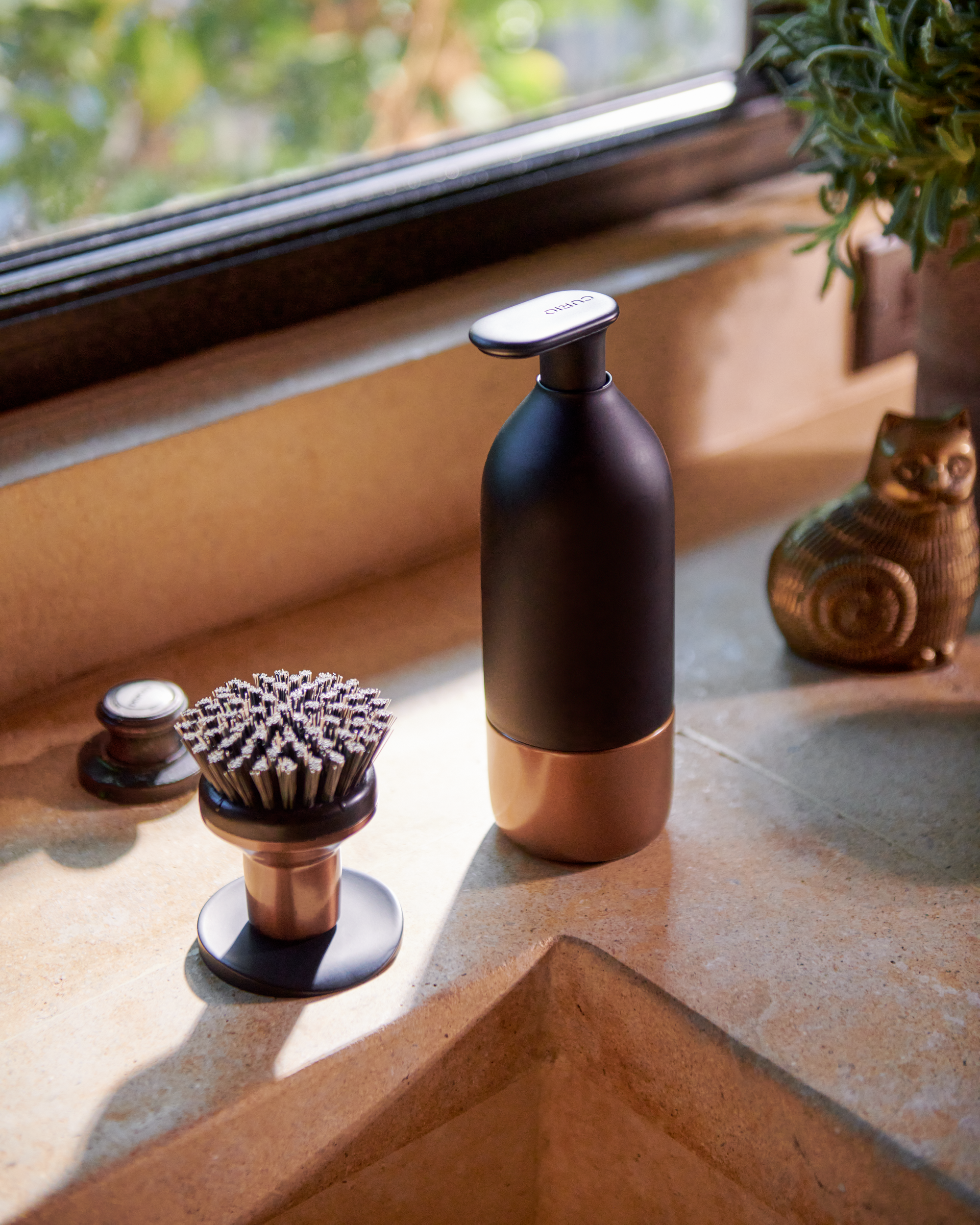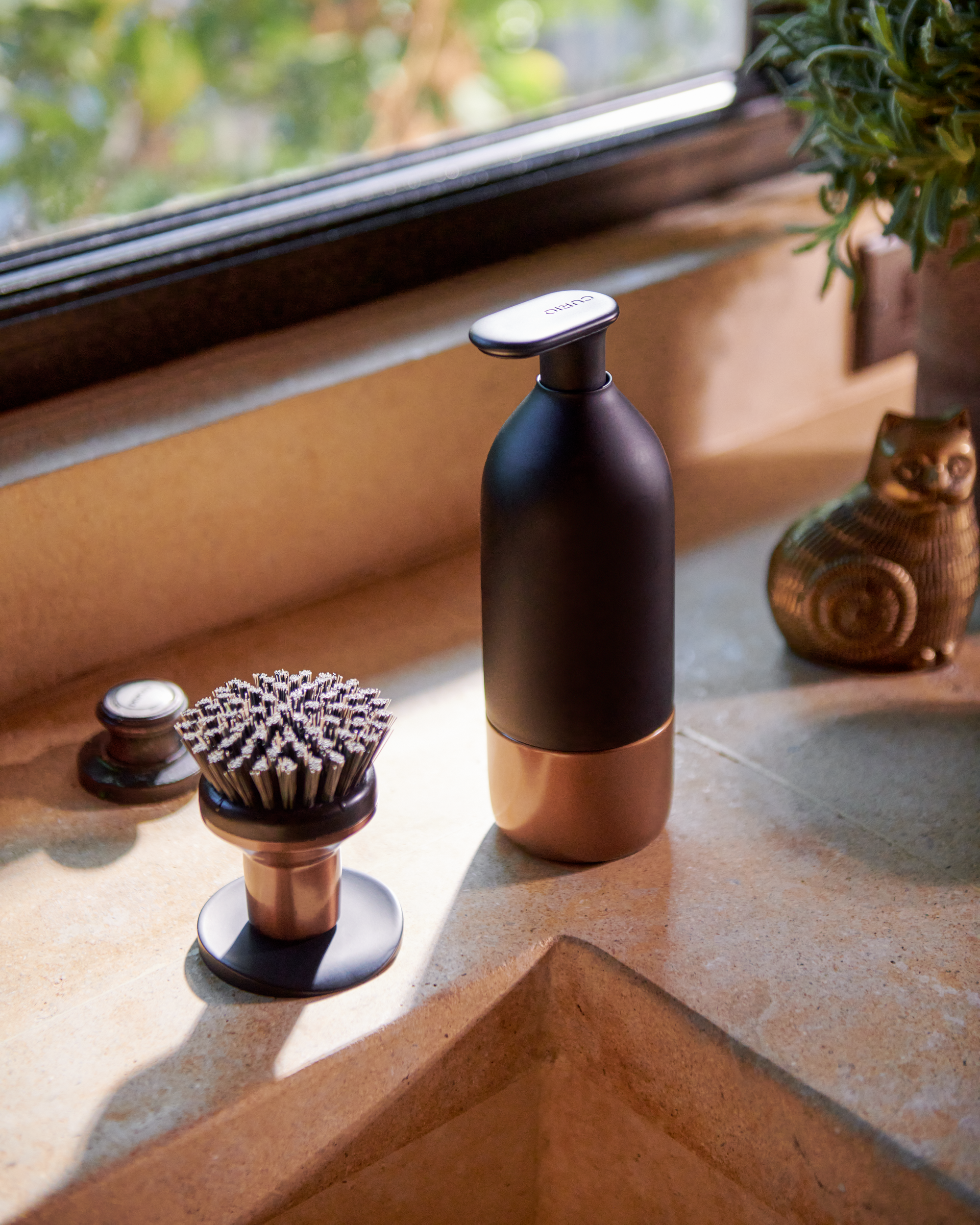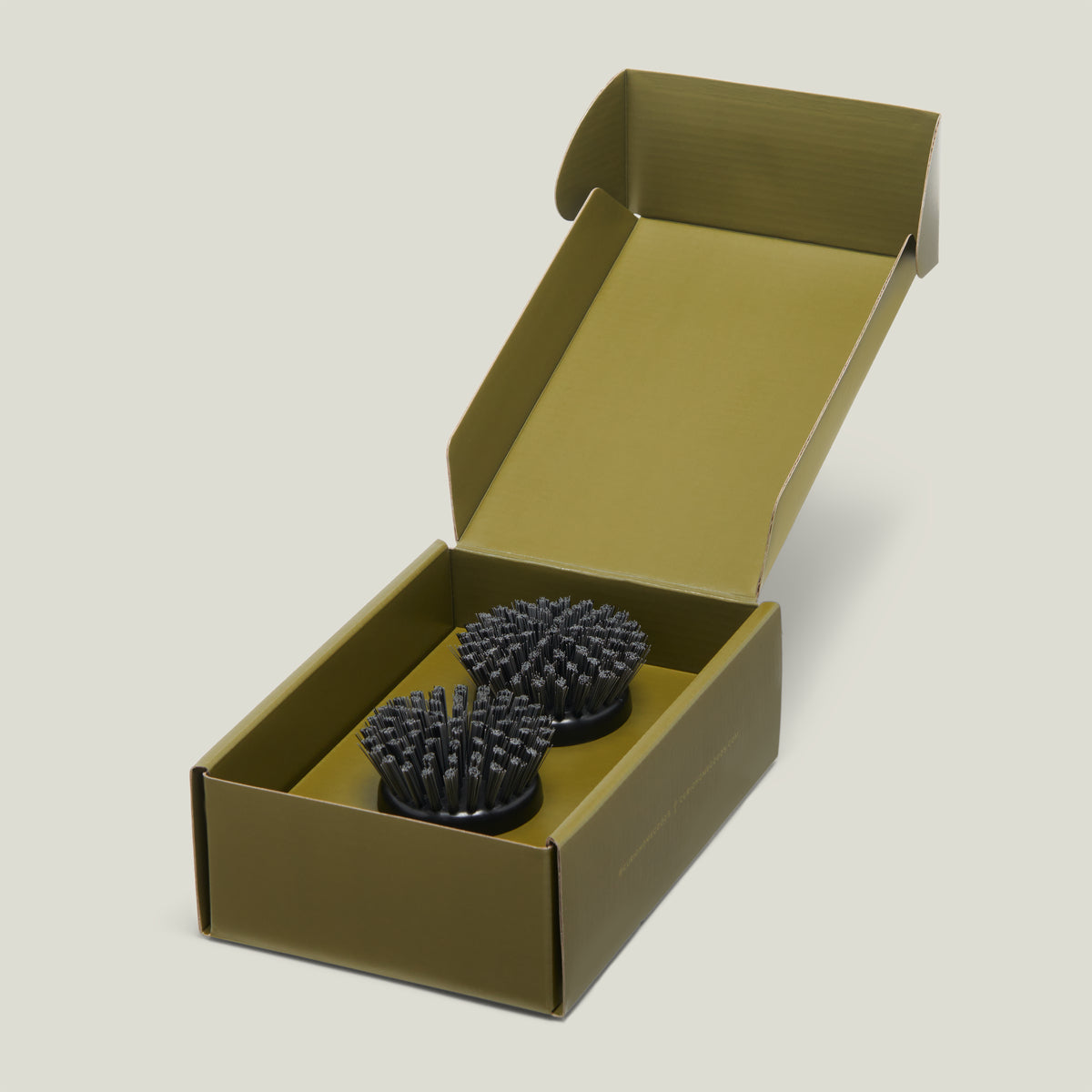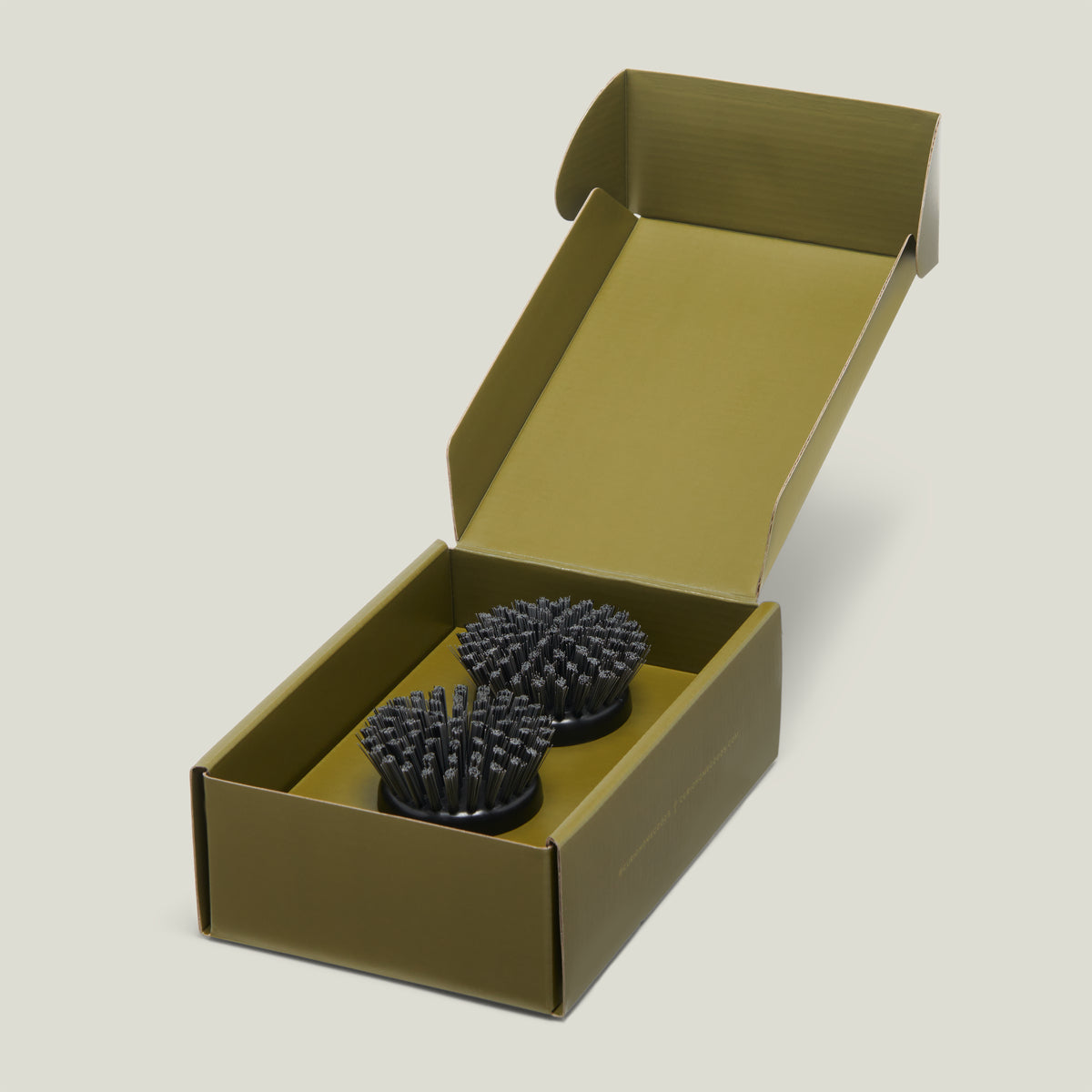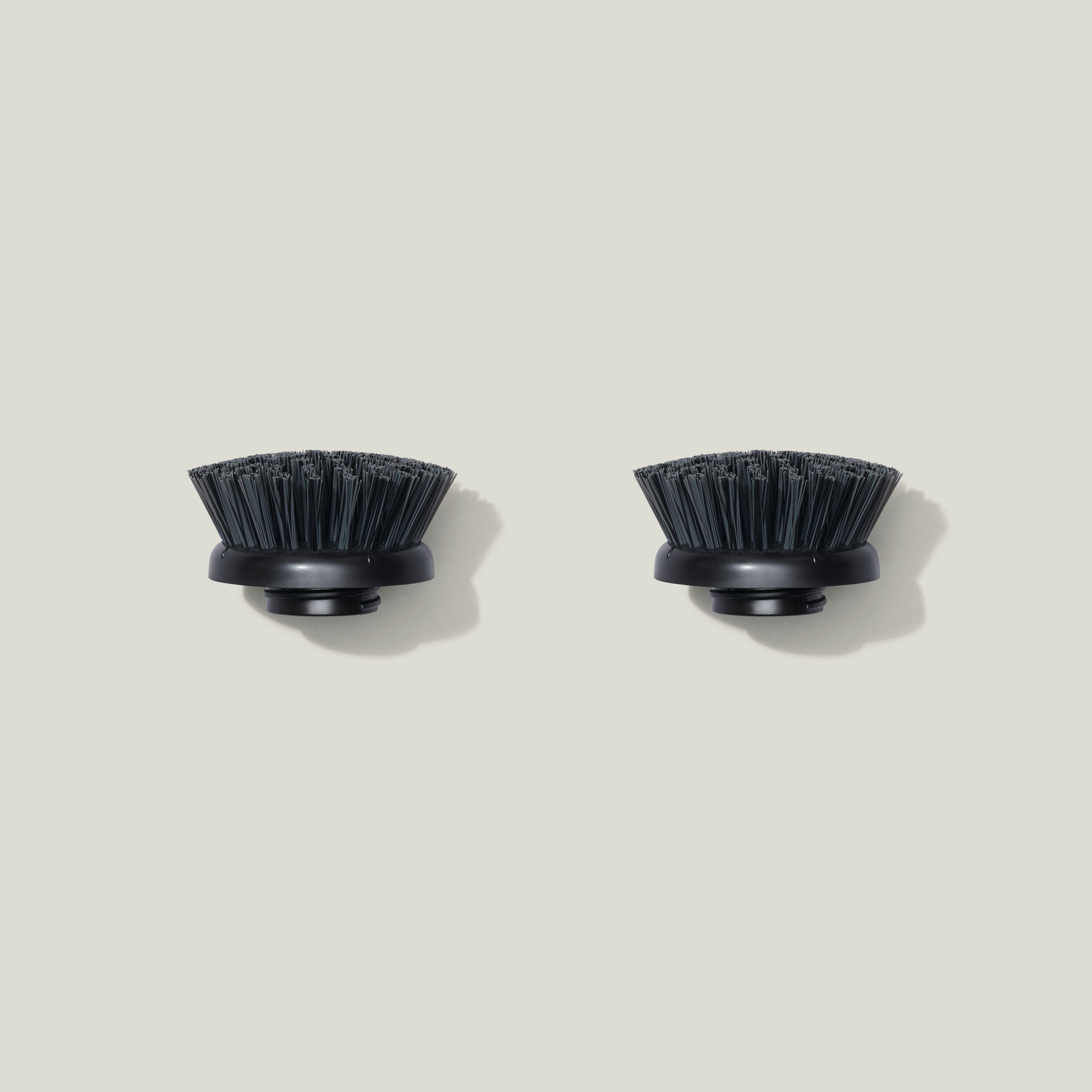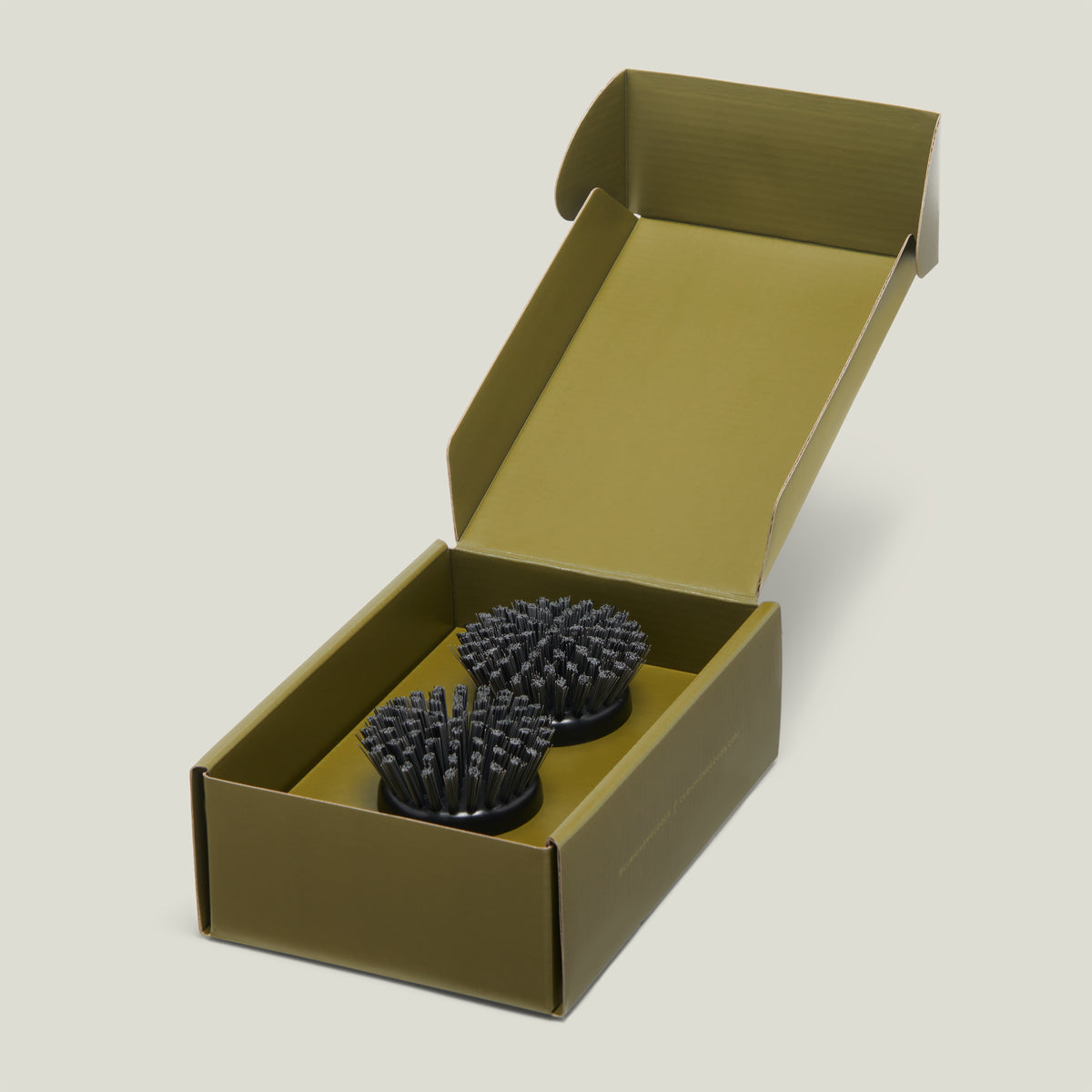 Ionic Palm Brush Bristles
2 pack of extra-firm replacement bristles for stubborn messes. The Palm Dish Brush is designed to scour and scrub off debris. Small but mighty: power in the palm of your hand. Let us do the heavy lifting for you. Subscribe for germ free bristles delivered right to your doorstep.
Select Color
Works With

HERE'S THE DIRTY TRUTH
Medical studies have shown that regardless of how or how often you disinfect your cleaning tools, they collect a large amount of bacteria quickly. Replace your brush heads every 12 weeks to avoid any dangerous build-up of mold and grime.
Product Details
Extra-firm, non-scratch brush bristle replacements for dishes, pans, pots and stubborn messes. Magnetized to stand upright on an anti-mold silicone mount and dry easily at 360 degrees, these firm nylon palm brush refills are available in Onyx or White to complement your kitchen.
Materials
Nylon, silicone and plastic

Care
Unscrew brush head from handle and wash one time per week. Top rack dishwasher safe.
Do not microwave, boil or steam sterilize.
Replenish
Replace brush head every 3 months or let us do it for you.